Why Kubernetes Platform as a Service?
All those Organizations that used to carry out large scale operations uses container in which they store certain applications but, it is not sufficient for a single container to satisfy all those needs of the applications. Then a solution arises, how if we store all those applications in separate containers?.. but the real question is how you will manage all those containers.
Then, the Kubernetes Platform comes and makes all this thing easy for you.
Kubernetes is an open-source Container Orchestration Platform, also called "K8s" or "Kube". Kubernetes is a way through which you can actually manage the whole lifecycle of your application. It allows the user to automate the process of deployment and scaling for multiple containers at once. It groups all the containers running the same applications together after which all these acts as replicas and work as a load balancer to the coming requests.
After all this, Kubernetes Architecture services come into the process that supervises and monitors everything for a healthy orchestration.
NetForChoice is a fully-managed Kubernetes service provider where you don't need to worry about the whole thing of containers, application lifecycle, and all this technology, everything will be managed by our cloud experts. Also, we offer disaster recovery software where you can also recover your data that you may have lost. One great thing is that all your data is stored in a super-secure Tier 4 Datacenter.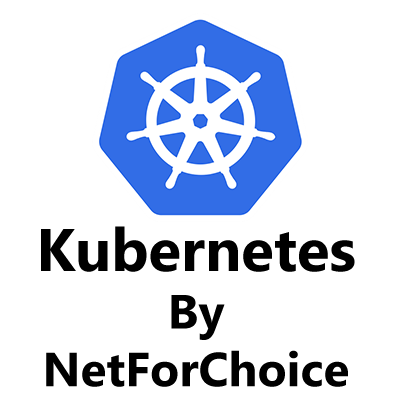 Advantages of using Kubernetes for Enterprises
Cost-Effective – Creating virtual machines with their own OS for each application will cost you a lot but, multiple containers can use the same OS. So, here you can save your money easily.
Scalability – This makes you able to scale very easily whenever you experience heavy traffic.
Productivity – Being an orchestration platform, Kubernetes does not require a dedicated individual to manage deployment and other stuff. All your workforce or the developers can carry on to focus on their own work.
Future Proof – This solution is going to be feasible for many more coming years as all major cloud vendors support the Kubernetes Platform as a Service while all its other competitors are far away from this league.
Modern Technology – Everyone now a day wants to work with the latest technology and to learn more about it. Kubernetes has it all, it is the latest technology and widely in use as an orchestration platform.
Kubernetes Platform from NetForChoice
NetForChoice is a noteworthy organization that provides Cloud Services. It provides a wide range of services for all three cloud computing platforms in its portfolio.
Here we will be providing you the full infrastructure as per your demand. You just need to have your login credentials to access the platform and then you can use it until and unless you cancel the subscription.
Following are the features that make us different from the other cloud services provider or we can specifically, IBM Cloud Kubernetes Cloud Orchestration Platform providers,
Cost-effectiveness – The platform provided by us comes with a pay-as-you-go model where you need to pay only for what you use on an hourly basis. The added advantage is that you can scale resources anytime as per your need.
Customer Support – Our Cloud Specialists are available 24*7*365 to offer you full assistance and management services. This helps us to clear all your confusions related to Cloud Computing.
Full-time Monitoring – All our services are monitored continuously so that we can ensure that all of them working properly and in case any issue got detected, we will change the container with a new one.
No Data Sharing – Data of each client is stored in a different container which is set apart from each other which ensures complete Data Protection on the Kubernetes Platform.
Backup Facility – NetForChoice also provides backup facilities where you can take a manual or automated backup of your data as per your requirement. You can use our various Data Backup Services that include Disaster Recovery services as well.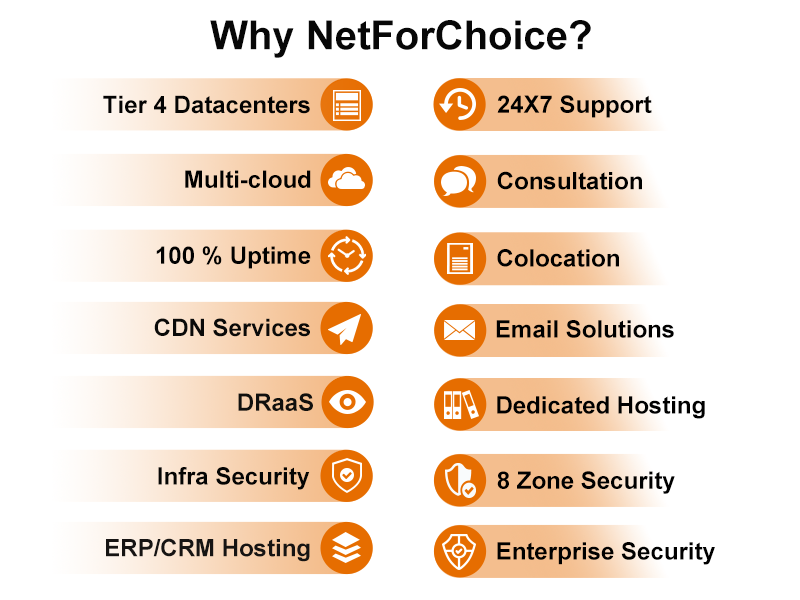 In case you want to know more about the IBM Cloud Kubernetes Pricing or need any consultation for the same you can reach out to us anytime at or just simply fill up the Contact Form. Our IT Consultants are always there to help you whenever you need it.