Cloud Hosting
,
Cloud Security
,
Data Center
,
Hosted ERP
,
IaaS
,
Remote Services
,
remote working
Leveraging Cloud Services to Ramp-Up Remote Working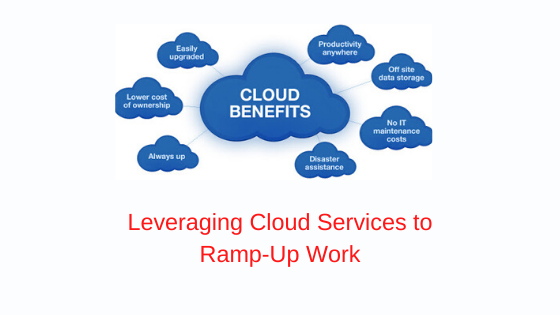 Sandeep Yadav
| Modified: September 2nd, 2021 ~ 2 Minutes Reading
Right now, the entire world is fighting against Coronavirus or Covid-19 pandemic.
Only way to mitigate the virus spread is Social Distancing.
In some countries, the situation has become worst and lockdown implementation takes place in many countries like America, India, Italy, Spain to stop the chain of Covid-19 spread.
On the other hand, this Coronavirus pandemic urges the need for mandatory work-from-home to maintain the workflow in this crisis.
Now it becomes important to leverage cloud computing architecture to maintain business workflow while working remotely. Else it becomes a critical situation to work remotely when you are having on-premises applications for the work.
As the digital transformation changes the way of work, remote access meaning becomes a lot. It is not limited to provide workers who are off-sites with a secure connection. Now many business applications and other IT resources are now hosted on the cloud, or in multi-clouds.
However, it is a tedious process to find the service provider that offers complete networking and security solutions without incurring unjustified operational overhead, especially when you need this thing in minimum span of time.
NetForChoice is one of the companies that provide managed cloud solutions in a short time frame. They leverage cloud computing to expand access for remote workers. They host all types of business applications, CRM, ERP on the cloud. For example, Tally on Cloud, Marg on cloud, Zimbra, Busy on cloud.
In this pandemic situation, NetForChoice is the only company that fulfill the increased requirement of cloud solutions due to a sudden increased demand for direct remote access to applications hosted in the cloud, including SAAS Services.
By leveraging our cloud computing, organizations can often address a majority of their requirements without significant additional overhead. By discussing their existing need and environment with NFC, they can easily get their solutions and continue their work remotely without any interruptions.
So if you have not switched to cloud service, it is the right time to act upon it. To need more guidance on cloud services, fill out this form with your requirements, or have a direct conversation with our cloud experts on – +91-9887280808 / 0120-4164442.
Stay Home, Stay Safe With NFC Cloud Services