Informative
,
News
,
Technology
,
Zimbra
Alternative to Office 365: Here's Your Choice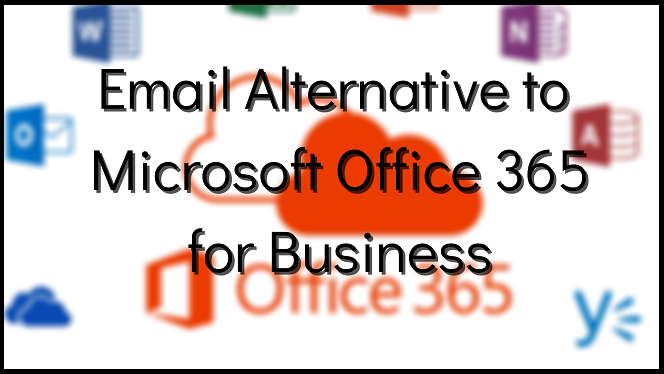 Sandeep Yadav
| Modified: September 18th, 2022 ~ 3 Minutes Reading
If you're still looking for an open-source Microsoft Office 365 replacement for Windows / Mac or are just curious to know what is out there for tracking your to-do, make sure to read this article. Let's begin!
Hello Everyone!
I searched on the internet and found people are not aware of this;
Is there an alternative to Office 365?
Yes, of course. There is a replacement of Microsoft 365.
And Then I Google it further and see what I have found – A lot of queries on the same but with different requirements.
Free alternative to Office 365 for Windows 10
Alternative to Microsoft Office 365 subscription.
Office 365 alternate email
Open-source alternative to Office 365
And so on…….
Let me tell you, folks, if Microsoft 365 mailing service costs too much, or are you fed up with Outlook 365 and want to know if there's a great alternative to Office 365 that is worth using.
Why Are Users Looking For MS Office 365 Alternative?
No doubt – Microsoft 365 is the name that always tops the chart of the popular productivity suite for documentation, spreadsheets, presentations, team management, and more. It always turns out to be the best business productivity tool.
However, many start-ups, small, and mid-size companies found O365 expensive mail application and more interested to get the alternative.
You might have heard about Zimbra Mail Server, the best, free, and open-source alternative to Office 365.
Why Zimbra Instead of Microsoft 365 for Email Service?
Zimbra is not a new name in the list of mail servers. It is a renowned software consist of Client & Server Components. Previously, offered a desktop email client – Zimbra Desktop (No longer supported).
It is a complete collaboration Suite and comes in two editions – Open Source & Network Edition.  A startup or mid-level company can take hosting of its open source edition from NetForChoice at a price that fits in their budget. Importantly, paying less, or nothing, doesn't necessarily mean that the software is of lower quality.
In Office 365, you have to pay  per user. However, Zimbra allows you to create a 'n' number of users in the respective storage that you have asked from your provider during hosting.
Like Office 365, Zimbra offers cross-platform compatibility and can be used on Windows, Mac, or Linux Desktops. One can easily share Documents, Contacts, Tasks, and Appointment details with their co-workers too. You can also access Zimbra webmail on any browser – Microsoft Edge / Firefox / Safari / Chrome with internal chat discussions.
Above all, Zimbra hosting supports integration with Outlook and other desktop-oriented email clients. Plus, the availability of multiple device support – iPhone, Android, Windows, BlackBerry.
The fully-managed open-source Zimbra service offers the following features;
Basic Search
POP & IMAP Email
Conversation Views
Postscreen MTA Security
Advanced Search Builder
Attachment Search
Personal Distribution Lists
Global Address Lists (GAL)
Calendar Feature
Command Line Interface
File Briefcase
Tasks Feature
Zimlets for Simple Customization
CardDAV, iCal, and CalDAV Clients
POP & IMAP Email for Smartphones
CardDAV Contacts & CalDAV Calendar
Web Administration Console
Group & Resource Scheduling
Integrated Anti-Spam & Anti-Virus
Offline Web Client (Chrome & Firefox)
SSL SNI
Multi-Domain Support
Domain Limitations
Communities & Forums
What Say – Do You Like Alternative of Office 365?
By reading above, one can understand how Zimbra has matured in recent years to become a true open-source alternative to Microsoft 365. All the key features of Zimbra outlines here, including the ability to 'sync, share, and cross-platform compatibility'.
Still
If you are having trouble choosing mail service. We can help you choose the right one. Connect with us on +91-9887280808 or Fill your requirement here Query-Form . We will contact you soon.