backup
,
Dedicated Server
,
how-to
,
Informative
,
Technology
#1 Dedicated Server Backup Solution For Every Business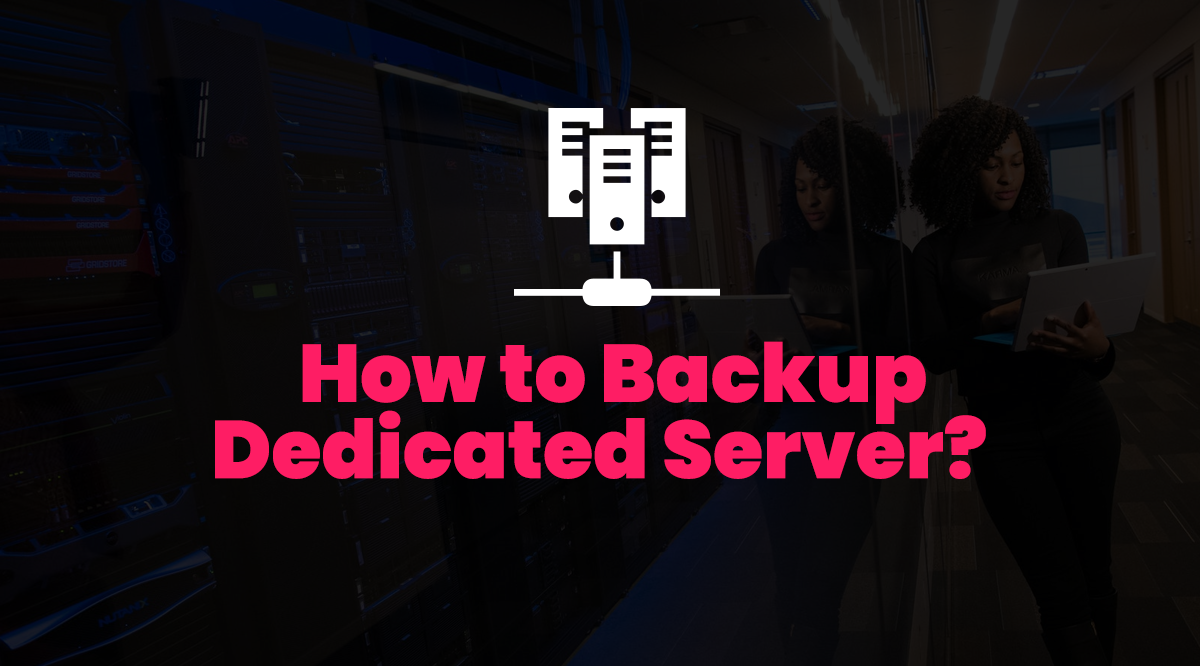 Are you looking for personalized help for Dedicated Server Backup? Contact Us and learn more about backup Dedicated Linux or Windows server data on the on-premises, cloud, or hybrid cloud infrastructure?
If all of your crucial data is contained only in one cloud environment or has not been backed up appropriately, you are putting your entire business at severe risk.
Similarly, if you don't keep a health copy of your dedicated server backup, then it would be possible that you can't retrieve your vital data a the data loss disastrous situation.
Apart from this, a complete backup copy of the server helps in the data migration too. So, if you are the one who doesn't know how to back up a dedicated server and which solution is best for it, then read this blog till the end.
This blog will explain how you can secure your dedicated server vital data at a secure cloud location at a lesser price.
Let's get started!
Dedicated Server Backup With Commvault Backup & Recovery Software
The first and foremost step in creating a well-defined backup and disaster recovery planning is to calculate what data of the dedicated server needs to be back up. It would be Full Server backup, Incremental backup, or Files/folder backup.
If you feel trouble creating the dedicated server backup strategy, have a free consultation from our experts.
NetForChoice, a leading data center company in India, understands the significance of server backup for an industry as it gives massive confidence in case of catastrophe.
We offer the Commvault Backup & Recovery Software. This solution has touched the pinnacle of the data backup and recovery domain. The Commvault backup solution is a robust, single, simplified platform that facilitates comprehensive backup and recovery of all workloads (Dedicated Server, Virtual Machines, Applications, Databases, Endpoints, files) – on-premises and in the cloud – with flexible copy data management for DevOps readiness.
Integrate the Commvault Backup & Recovery software and experience the enterprise-grade server protection and recovery of it at any point in time.
Ask for Free Dedicated Server Backup Demo
According to your business requirement, our experts will create an appropriate dedicated server backup. You can perform Full Server backup, incremental backup, or files/folder backup and secure it in our cloud environment.
Benefits of Dedicated Server Backup with Commvault Solution
Policy-driven automation, monitoring, and reporting.
Customized schedules to meet SLA.
Facility of configurable encryption both at-rest and in-transit.
Retention for recovery and compliance.
Option of Auto-discovery provides proactive protection of newly added datasets.
Deduplicated data for more efficient transmission of data.
Data Recovery Benefits with Commvault Backup & Recovery
The solution can recover the complete system, instance, or application.
Option of Granular single file recovery.
In-place to the exact location or out-of-place to a different location.
Dedicated` Server point-in-time recovery for streamline operation.
File anomaly dashboard enhances platform resiliency to threats.
Better To Be Safe Than Sorry
Things happen. Servers can down, System get hack, Computer screen go black. Whether you have a Windows Dedicated Hosting or Linux Dedicated Hosting, you must be thinking about the best way to protect it from harm. There are many reasons you perform dedicated server backup and take extra measures like storing it in off-site locations such as the cloud.

If you are saving a copy of business data, sit down with your team to determine what data needs to be back up and how often the backups should perform. If it is a daunting task for you, connect with our team of experts for a free consultation.
It is always a great idea to be proactive before you face any data loss circumstance. After all, the survival of your company depends on it.
Always Remember – You can never have too many data backup.