Why NetForChoice Azure IaaS Hosting?
NetForChoice Serves various advantages to its users while providing Azure IaaS Service Hosting. There are no limitations upon users while accessing IaaS Hosting Server. Resources can be scaled according to user's requirements. NFC is one of the leading Azure IaaS Providers in the market with an experience of decades.
What is Azure IaaS Hosting Solution?
Microsoft Azure Infrastructure as a Service (Azure IaaS) provides scalable on-demand computing infrastructure at the speed as your business needs. This allows developers to focus on their business logic, in contrast to operational and infrastructure obstacles, to create interesting applications. At the same time, IT departments and administrative staff can reduce the costs of "maintaining servers" because significant resources are not needed to build and manage the technological infrastructure.
NetForChoice Microsoft Azure IaaS Service will help you to analyze all your Azure Server needs & manage all your Infrastructure functions on cloud. Any user or organization only needed to manage Applications, Data, Runtime, Middleware, & OS configurations while NetForChoice will handle rest of the resources like Virtualization, Servers, Storage, and Networking & Communication resources. The best thing about the Azure Virtual Machine environment is that it enables the developers to run & test applications in a virtual environment.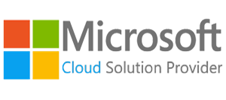 Benefits of Azure IaaS Cloud Hosting Solution:
Best Platform to Run all Microsoft Stack Applications & Databases
Scalable Azure IaaS Cloud Hosting Provider with on-demand Resource Allocation
Pay-as-you-Go Model, Cost-Effective Service as Only Pay for What Services you Use
Extend your Application Development, Testing & Deployment Resources with Azure IaaS
Quick, Reliable with High Availability as a Deployment Support of 99.999% Uptime
Durable Cloud Storage with Disaster Recovery Management & Backup Solutions
Enterprise-Grade Azure IaaS Infrastructure as a Service with Robust Security
Reduces Time Consumption While Deploying New Servers (Windows, SQL, SharePoint Server)
How NetForChoice Azure IaaS Solution Helps?
NetForChoice Azure IaaS Hosting Server, will help the organizations to manage their Microsoft Azure resources on Infrastructure-as-a-Service platform. There are large number of reasons to choose NFC Azure IaaS Hosting Solution for the Organizations like as:
Pay-as-You-Go Model: – With NetForChoice Azure Cloud Service, one can easily setup Windows & Linux Servers on a Virtual Machine within few seconds. You only needed to pay for the what services you are using on the basis of Per-minute billing or built in Auto-Scaling.
Regions & Availability Zones: – NetForChoice is architect & collaborated with multiple Data Centers to provide seamless services to its users. There is no doubt Microsoft Azure has large reach to its users with help of its Data Centers divided in multiple Zones & Regions. Geographic Availability will provide Low-latency access to run applications & services more rapidly.
Identity, Privacy & Robust Security: – NFC Azure IaaS Hosting is provided within a very robust Security environment. The identity of an Organizations & Privacy of your data will be kept intact. Each of Azure User is Provided with SLA (Service-level Agreement), in case of failure of Services like Quality, Availability, Responsibilities, etc. NetForChoice respects all LSA agreements which are made between Service Provider & Service users.
SSD-based Premium Storage: – To provide faster accessibility & running applications in a seamless environment, all of the Storage Infrastructure is built in an SSD-based Storage environment. It supports in a very faster Input / Output processes that will help them to meet with their performance requirements.
We Provide Azure IaaS Hosting with :
Azure Virtual Networking
Azure Kubernetes Service (AKS)
Deploying Azure VMs & Services
Automation & Self-Service
Azure Red Hat OpenShift
Azure Backup & Disaster Recovery
Windows Virtual Desktop
Monitoring & Usage Reporting
Data Science Virtual Machines
Do you want to know more about Azure IaaS Services? NetForChoice better understands the pain points of the Organizations as well as critical decisions that needed to be taken. To assist you in all cases, our team of Experts are always available to address your all queries. To better understand & know more about Azure IaaS Hosting Solutions, simply connect with us by calling +91-9971344456 | or Request a Free Consultation.