Data Center
,
NOC
Benefits of Network Operations Center For Your IT Infrastructure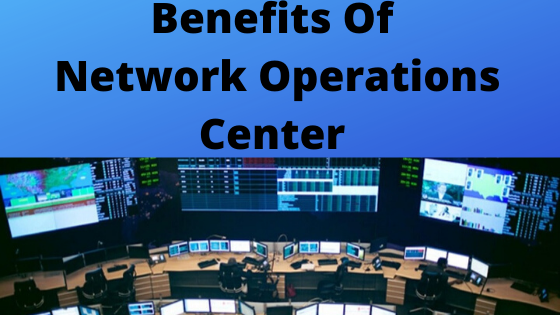 NOC!! Do You Know About This?
It is a center where Monitoring, Management & Respond to the alerts on your network are done by the IT Engineers.
But, the question arises – How Businesses Can Benefit from Network Operations Center?
To get the answer, keep reading this article. Here, we shed light on what are the importance or benefits of NOC service for business regarding Infra management.
Quick Glance On Network Operations Center
As we discussed earlier, the NOC is a centralized location in a Data Center where the IT technicians manage or monitor a client network under 24*7*365 supervision. They ensure that the client's network is up and running smoothly without any interruption.
In case of any problem occurs, they instantly detect the issue and resolve it before the clients even know there was a glitch in the server. This dynamic model increases a company's profit, productivity, and efficiency.
The IT Engineers exist as an extra set of eyes, ears, and skill sets that detects issue at any time, day or night. A Network Operation Center may be a critical decision to invest whether having a budget to monitor in-house or it is economical to outsource the NOC Service.
After getting a brief about NOC, let's discuss the importance of the Network Operations Center and how it is beneficial for your company. Let's go further.
Benefits Of Network Operations Center (NOC) Services
In this section, we are going to elaborate on the features & advantages of NOC services. So, let's get further to get in detail about the advantages of Network Operations Center.
The infrastructure of your network is complex and evolves a set of interconnected platforms. The automatic Monitoring platform will not be beneficial as compared to IT teams that constantly set an eye on your network. To offer around the clock coverage you need to have a minimum of seven dedicated engineers on staff.
Not for the on-call solutions but actual engineers keeping an eye on the networks or other things a day, night and even during the holidays. Taking these steps will be expensive and inefficient but the engineers will monitor the network at all times.
Protection from Network Attacks
Network attacks are rising by every passing day and most of the companies are falling victim to it. It is not just about to safeguard the business but also to protect data from your customers. It is necessary to take proactive measures to overcome such threats with the best security measures. The NOC services provide the highest level of security possible for them.
Having an NOC service, that kept an eye on your remote monitoring devices you can focus on your other activities. It free up to do projects relevant to your business goals rather than spending time in tackling issues.
This will ultimately improve productivity, provide better response times and proactive actions when it comes to deal with alarms at your remote sites.
Customized Options As Per Client Needs
NOC provides services individualized to the needs of various businesses because all the business have their own requirement. The assistance is also need-based to ensure that clients are getting what they need and getting what is beneficial to them.
NOC partner has the proficiency and focuses to develop a custom script that takes the unique requirement of your business needs. They built scripts that check for completion of the critical processes at the appropriate time to determine if your function succeeded. Modify your issue within minutes of the failure which allows your business to correct the issue before it affects your customer.
One of the most important benefits of outsourcing your NOC function is its cost. Outsourcing the NOC service with a reliable service provider is budget-friendly. And on the other hand, in-house NOC service requires hiring expertise which increases expenses.
In the IT field, sensible outsourcing service line up your business priorities, address skills or provide flexibility in scale up or scale down as required without any fixed overheads of additional personnel resources.
You can selectively outsource and compute the extra capacity that you are required to meet your business objective. So, you can scale your IT environment without the cost of a fully staffed, fully resourced Network Operations Center.
Monitoring solutions may seem easy, but can you imagine when a number of alarms being sent overwhelming. This results in, alarms being ignored and outages can be missed!
Expert partners can help and find tune alerts to your organization by unique requirements. The NOC partner can "dial down" the alarm that is relevant so that your staff doesn't get inactive. The NOC partner also set up custom Classes Of Service (COS) to alert you when you need to be informed.
Along with COS, Network Operation Center verify that the alarm is valid and ongoing, before informing your IT staff. Due to this, your IT staff will not be distracted with the false alarm and most importantly they don't miss the real one.
In order to give superior performance, Infrastructure needs to be of the highest quality. The NOC service has the advantage because they provide and offer the latest in hardware, software, and tools to give clients the best solution that suits the business.
Summing Up!
It is all about the benefits of the Network Operations Center. As there are numerous advantages of NOC Service. Based on your business, the Network Operation center will adjust things when you need and increase opportunities to focus on the developments of the business.
If you take Data Center service from NetForChoice, they provide the facility of NOC service which effectively manages the network operations.