Accounting Software
,
Tally
How to Download, Install & View Tally.ERP 9 on Mobile Smartphones – An Ingenious Guide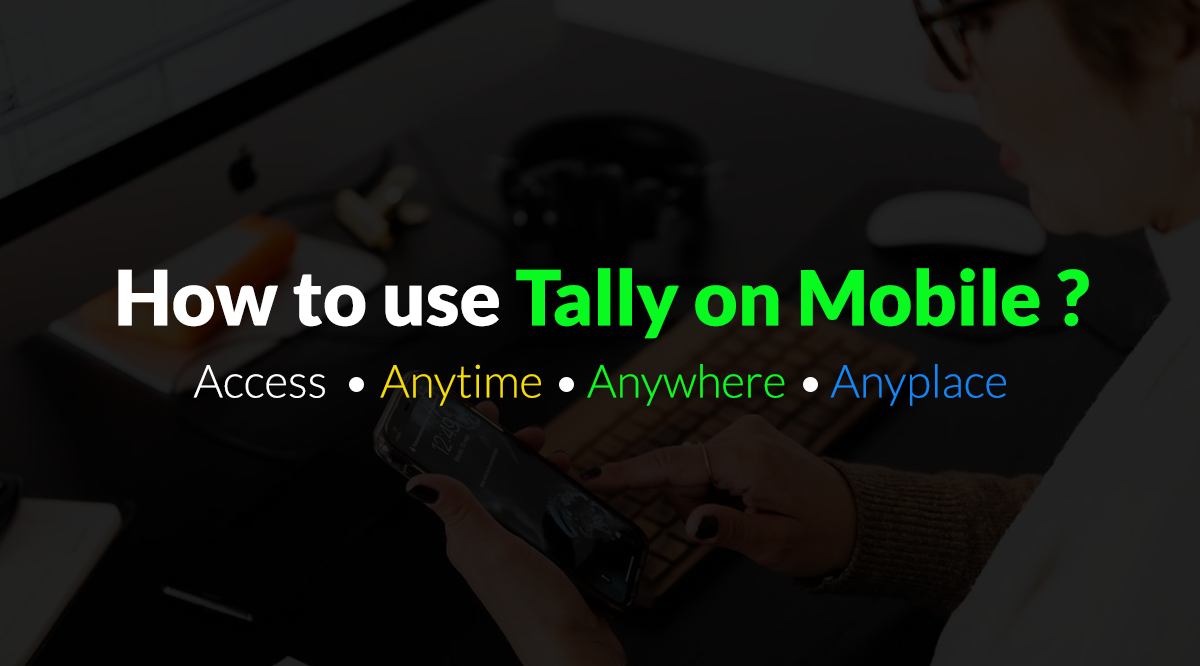 The number of smartphone users worldwide today surpasses 3 billion. China, India, and the United States have the most significant number of mobile users, with each country having the 100 million user mark. Thus, a considerable population wants to download Tally.ERP 9 on mobile android or Tally Prime on mobile platforms. Here we will tell you how to download Tally ERP on smartphone. So let's get into it.
Get Free Tally On Mobile Demo Today!
Are you a Tally.ERP 9, TallyPrime, or Tally 7.2 User?
If yes, then it might be possible you must have done the following searches to get Tally application on mobile environment;
Tally download on mobile phone
Tally for Android mobile free download
Download Tally on mobile crack
How to see Tally data on mobile?
Tally.ERP 9 for mobile free download
Can Tally work on Tablet?
Can we install Tally on Android tablet?
Tally mobile app free download
Can we use Tally on iPad?
Can we use Tally on mobile?
Tally prime download on mobile
Tally prime mobile app download
Note:- This article is completely dedicated to the licensed version of Tally ERP. It is not meant for Tally.ERP 9 for Educational Mode that doesn't requires a license.
Certainly, you will get a lot of links like the below one on the search engine that claims they provide Tally On Mobile.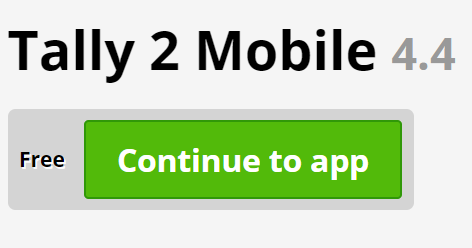 Sad news for you! Most of them are spam.
Why?
Because Tally officially does not provide any mobile application version. It means you cannot run the original Tally.ERP 9 / TallyPrime on platforms like Android / iOS mobile / iPad or Android tablet.
All the links that you got on your screen regarding Tally on mobile are from third parties. Instead of using the original licensed Tally ERP, they created interfaces that access Tally data on a mobile phone.
Hence, you do not have a real Tally.ERP 9 on Android phones.
So, beware of the websites that offer you – Tally Prime mobile app download , Tally on mobile apk cracked, Tally on mobile full version app, Tally mobile app. All of them are fake or spam links.
Is there any way to have Tally.ERP 9 / 7.2 / TallyPrime on Mobile?
Yes, there is a way.
NetForChoice, a leading Tier-4 data center & cloud hosting company in India, offers an easy-to-use, intelligent, and impeccable solution known as Tally on Cloud Hosting that lets you access licensed Tally version on Android/iOS mobile or Android Tablet to execute financial operations at a very reasonable price. You can run any Tally version, it could be Tally.ERP 9, Tally ERP 7.2, or Tally Prime on mobile phone as well as on other devices in the presence of an active internet connection.
If you want to work on Tally.ERP 9 on mobile, then freely have a free session with our experts by clicking on this link
In this blog, we are going to share the complete procedure on how to use Tally.ERP 9 on Android mobile with NetForChoice solution. Besides, this write-up resolves all the queries of users regarding the use of Tally on Mobile.
Can Tally run on Android tablet or iPad?
How to view Tally accounting software on smartphone?
How to install Tally.ERP 9 on Android mobile?
Is there any Tally on mobile that exists?
We will update this article section regularly. So, don't forget to bookmark it.
How to Run / Install Tally on Android Mobile or Tablet – Comprehensive Guide
Tally ERP is considered an important paradigm for the accounting domain. However, it is completely a windows-based enterprise resource planning software and cannot be installed on the mobile platform.
NetForChoice, a leading Tier-4 data center company resolves this problem by their solution named as Tally on Mobile. As we know, access to Tally data from remote locations becomes a need to run business accounting smoothly.
We host the authorized licensed version of Tally ERP (Tally.ERP 9, Tally 7.2, TallyPrime or other version) on our secure cloud platform. Afterward, one can access the accounting software from any mobile device easily from any place without any time constraint. You will get the same Tally accounting software with GST compatible on the mobile along with your data.
We make it easy to use Tally data like ledger reports, invoices, and GST invoices on Android phones that help you manage your business more efficiently.
In addition, we also provide a FREE TRIAL of our solution so that you can check all the features. The procedure is very simple and hardly takes 5-10 minutes to set up.
It doesn't matter if you're at your workplace or not, you can check or work on every detail anytime, anywhere with the fullest security.
How to Install Tally.ERP 9 on Android Mobile?

4 Quick Steps to Use Tally App on Mobile Devices

Step 1. Connect NetForChoice with Your Requirement.
Step 2. Get Tally On Mobile Solution Quickly.
Step 3. Enter IP Address Provided by NFC on Device.
Step 4. Enter Credentials & Enjoy Tally on Phone.
Impeccable Advantages of Tally on Mobile Solution:-
Use any version of Tally software on Android smartphone devices, including Tally ERP 7.2 or 9.
There is no data security threat. The servers are well equipped with an advanced firewall, Intrusion prevention & detection system, and 24*7*365 continuous monitoring ensures data security from physical and network threats.
Download Tally on Mobile at an affordable price. We are not a reseller. You will get managed service on our Tier-4 / Tier-3 data center.
Access anytime, anywhere at any device regardless of physical location.
The facility of data synchronization in real-time.
Get 99.995 % SLA Uptime with the backup facility to ensure business continuity in disastrous instances.
The facility of concurrent connections support.
Print Tally reports from any location without the installation of a printer driver.
Get the facility of the customizable login web page.
Secured connection from any web browser via. Remote APP HTTPS Web Server & SSH server.
Unlimited users can work simultaneously on a scalable load-balanced architecture.
Promise to secure your Tally server from Ransomware attacks, one of the standard forms of cyber threats.
Restricting the access by device name with the help of End-point Device Protection.
You can apply a policy to control the days as well as the time of accessing the remote servers.
Act as Brute-Force Defender to block suspicious or malicious IP addresses and limit failed login attempts.
The facility of Homeland Protection prevents access to remote sessions from foreign attackers.
Frequently Asked Questions –
Q1. What is the minimum requirement to use Tally on Mobile app?
All you need to have is any of these platforms – Android mobile/tablet or iOS phone and a licensed version of Tally ERP software.
Q2. Whom should I contact for Tally on mobile pricing or any other query?
For any help/query or email us at info@netforchoice.com. Else, you can also fill up your requirement in the Query form.
Q3. Can I access Tally data on mobile without an internet connection?
No, you can only run Tally.ERP 9/7.2 on the mobile device as long as you have an internet connection. Thus whenever you make any changes it will automatically get synced with the database.
Q4. Can we install Tally on Android Tablet without running Tally application in Office?
Yes, you can easily use the ERP on mobile without running it on a local computer.
Q5. Can Tally run on Android Mobile?
Yes, Tally ERP can be easily used in Android Mobile Via. NetForChoice Tally on mobile technology. Moreover, it is the most secure way to use the Tally app on mobile devices.
Q6. Can we run Tally on IPAD/ Tablet?
Yes, Tally hosting on the cloud server provides you with a remote access feature that lets you use Tally on IPad or Tablet.
Q7. How can I access or download Tally in Mobile?
Step 1. Get NetForChoice Tally on Android Phone solution.
Step 2. Open Browser on Mobile & Enter the Public IP Provided by the Cloud Provider.
Step 3. Enter the Credential to Open Tally on Andriod mobile.
Q8. Where Can I get Tally on Mobile Crack APK download?
There is no Tally app available for mobile platforms. All the sites that are providing such crack are fake. It could lead to crucial data leaks. Furthermore, there is only the above-mentioned way, which is reliable and secure to use Tally.ERP 9 on mobile.