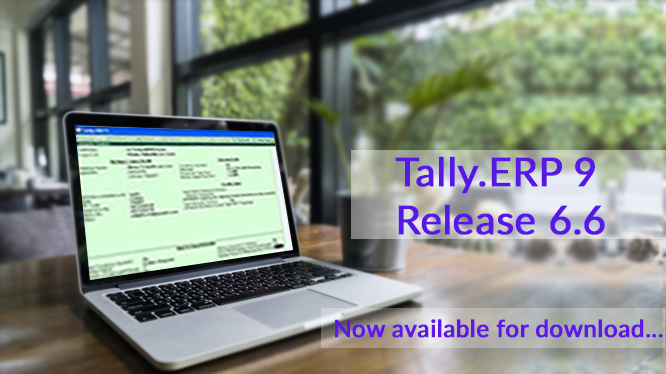 The latest version of Tally.ERP 9 Release 6.6 has major updates that simplify the access of Tally reports on the browser from any device. Following up on this release, new editions – 6.6.1 / 6.6.2 / 6.6.3 are to be added. All of them comprises of new features that make your Tally experience better than the previous one.
Let's get started and learn what is new in Tally.ERP 9 Release 6.6 update along with further editions.
Tally.ERP 9 Version 6.6 Features
This release 6.6 enables you to a simple, secure, and fastest mode to open Tally.ERP 9 reports on the browser from any device (MacBook / Smartphone / Tablet)
Eliminate the user's dependency on the system.
You can easily convert the reports into PDF format via the browser.
Freedom to view Tally reports from any location at any time.
Beneficial for the people who are working remotely and require to see Tally reports & invoices.
Lucrative Benefits in Tally.ERP 9 Release 6.6.1
This new update enables you to view reports on Cost Centres (Cost Centre Break-up & Ledger – Cost Centre Break-up) and Movement Analyses in the browser of your choice.
Advantage to view customized reports in the browser.
Tally.ERP 9 Release 6.6.2 Features
This release brings a major update that enables you to download reports and vouchers in MS Excel format in the browser.
In Kenya VAT, the support has been given to export VAT Form- 3 to the new VAT template with a new general tax rate of 14%. This support applicable from 1st April 2020.
Highlight or Features of Tally.ERP 9 Release 6.6.3
One can connect to the company for browser without turning On the security controls.
Provision to change the configuration while connecting the company.
Able to validate and enable Tally.NET services for the users seamlessly, without disconnecting the connect process.
New modification has done in MS Excel, CSV, and JSON formats of GSTR-1 returns.
The file GSTR-1 returns with the information of Supplies covered under section 7 of IGST.
Support for the merger of Union Territories Daman and Diu and Dadra and Nagar Haveli into Dadra & Nagar Haveli and Daman & Diu.
After understanding what is new in Tally.ERP 9 Release 6.6 / 6.6.1 / 6.6.2 / 6.6.3, let's explore how to upgrade Tally application to version 6.6.
How to Update Tally.ERP 9 Release 6.6 – Complete Tutorial
If you are using a licensed version of Tally accounting application, then go to the Version & Updates. Here you will see Tally.ERP 9 Release 6.6.

Time to click on Release 6.6 (Latest) option. In the subsequent screen, you will view the entire information related to the new Tally.ERP 9 update on the pane.

If the above screen is not available, press F12 key. Afterward, type 'Yes' in the below-mentioned fields.

General Configuration

Show all releases? – Yes
Show product releases and TDL files/add-ons? – Yes
Show additional details? – Yes

Update Configuration

Notify about new releases ? – Yes

Opt the latest update – Tally.ERP 9 Release 6.6 from the available screen. Now press the F6 key to install it. A dialog box prompt on the screen to restart the Tally ERP. Click on Yes to proceed further.

Once the application gets restart, the Tally.ERP 9 upgraded to Tally.ERP 9 Release 6.6.
Click on Select Company option from the Company Info. section.

Now you can select the company from the List of Companies section.

Select F4 to connect. Make sure that Security control must be enabled. Finally click on Yes to the mentioned message.
In the next window, you can view 3 different Security Levels.

Tally.Net Auditer
Tally.Net Owner
Tally.Net User

Here we are going to use Tally.Net Owner option.

Now type the Tally.Net ID that is used for the Tally license activation and turn On the Allow Browser Access option.

To view the report online, go to the Tally official site and click on Log In button.

Time to enter Tally.Net ID & Password to see reports online.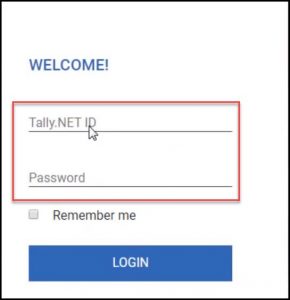 In the End
This blog describes what is new in Tally.ERP 9 Release 6.6 / 6.6.1 / 6.6.2 / 6.6.3 version. The new updated version of Tally brings a lot of impeccable features that work well for you. The problem is that you are only limited to view reports & invoices online. It means you cannot work on it. To resolve this problem, you need to take the help of NETFORCHOICE only.
We provide Tally hosting on the cloud that gives you the power to use the most popular accounting application from any place at any time from any device. You can easily work on your Tally reports without any fail.
To get the service, call us on +91-9887280808 / 0120-4164442 or fill the Query form with your question.