Alibaba Cloud
Top Reasons For Why Use Alibaba Cloud Over Other Cloud Platform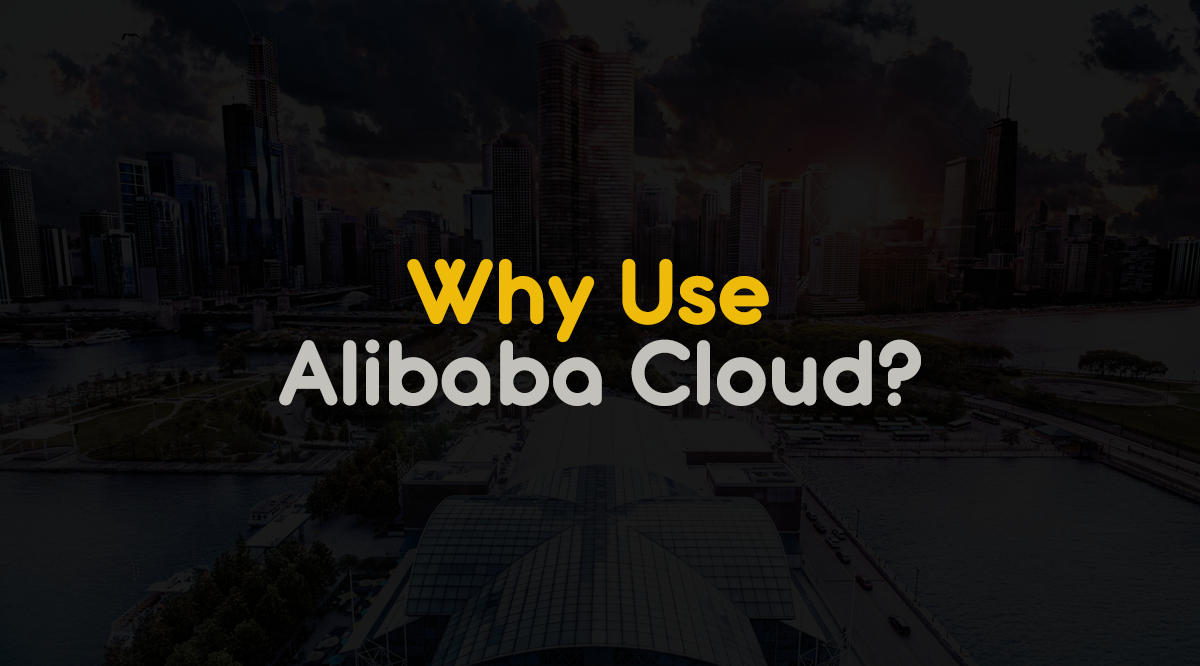 Should I use Alibaba cloud for my work? Is it cost-effective? What benefits does Ali cloud offers? So the big question is, why choose Alibaba Cloud? Here we are going to explain the benefits of having a managed Alibaba services over other cloud platforms.
The vast majority of startups and companies switch to managed cloud services from the traditional methods to sustain in COVID-19 unprecedented crisis globally as it plays a vital role to help folks work remotely.
We frequently hear questions from our potential users, clients, and partners on why use Alibaba Cloud for the workload over other cloud services.
We frequently hear questions from our potential users, clients, and partners on why use Alibaba Cloud for the workload over other cloud services.
Let's begin!
BRIEF OVERVIEW OF ALIBABA CLOUD

Alibaba Cloud (or Ali Cloud) founded in 2009. It is the gigantic cloud computing company in the Asia Pacific region, according to Gartner. It operates data centers in 24 regions and 74 availability zones across the globe. 
It is a cloud computing company, a division of Alibaba Group. Today, they provide services to thousands of enterprises, developers, and government organizations in more than 200 countries and regions.
It offers a comprehensive suite of cloud services based on a flexible pay-as-you-go model. It includes Elastic Compute, IaaS, PaaS, DBaaS, SaaS, IoT, Object Storage, Kubernetes, Media Services, Container & Middleware, Data Storage, Relational Databases, Big Data Processing, Anti-DDoS Protection, and Content Delivery Networks(CDN).
In January 2017, Alibaba Cloud was addressed as the official cloud services partner of the Olympics.

Why Choose Alibaba Cloud For Workload – Top 4 Reasons Reason 1 – Third Largest Global IaaS Provider
The data intelligence backbone of Alibaba Group was announced to be the third biggest market share in the global IaaS discipline and most considerable in the Asia Pacific region, as per the international research and advisory firm Gartner.
According to the same firm, it was shown that Ali cloud recorded the fastest year-on-year revenue growth as compared to other global cloud services providers.
Reason 2 – Huge Datacenter Presence
Alibaba Cloud operates 75 availability zones in 24 regions globally. It opens its first public cloud data center regions outside mainland China in the Middle East (Dubai) and Indonesia with a strong availability in North America, Europe, and Australia. All the Asia Specific region includes Singapore, Sydney, Kuala Lumpur, Jakarta, Mumbai, Tokyo, Virginia, Silicone Valley, Frankfurt, London, Dubai, Hong Kong, Qingdao, Beijing, Zhangjiakou, Hohhot, Ulanqab, Hangzhou, Shangai, Nanjing, Shenzhen, Heyuan, Guangzhou, Chengdu.
Reason 3 – Comprehensive Services & Products Portfolio
Alibaba Cloud is offering 100+ cloud services. It includes products like – Storage, Security Service, Data Security, Cloud Security, Identity Management, Business Security, Enterprise Applications & Cloud Communication, Analytics, Artificial Intelligence, Database, Networking & CDN, Elastic Computing, Media Services, Hybrid Cloud, Container & Middleware, Developer Services, Internet of Things. Approximately all services are available on a pay-as-you-go model to provide price flexibility. In addition, Alibaba works in automotive networking and information systems and the cloud-based mobile device OS domain.
Reason 4 – Cloud for All Business
Amongst all Cloud providers, Alibaba cloud has a lower cost, approximately 25 % lesser than others, and offers better CPU and memory utilization, making it more suitable for any workload. Thus small companies, startups, and mid-size organizations can deploy robust enterprise-grade cloud services in minimal upfront cost and flexible payment models.
Should I Use Alibaba Cloud? Final Say
Despite being enter late in the cloud industry, Alibaba Cloud reaches the pinnacle in this market because of the comprehensive services, quality, security, and affordability.
NetForChoice is the official partner of Alibaba and provides sophisticated Managed Alibaba Cloud Services to help industries grow in India. Here we just have outlined the significant benefits of Ali cloud. To know more about it, call us at 0120 – 4578842 / +91 – 9887280808, mail us at info@netforchoice.com or schedule a free meeting with our customer relationship manager.