Alternatives
,
Mailing Solution
#3 Best Horde Groupware Alternatives – Hand Picked List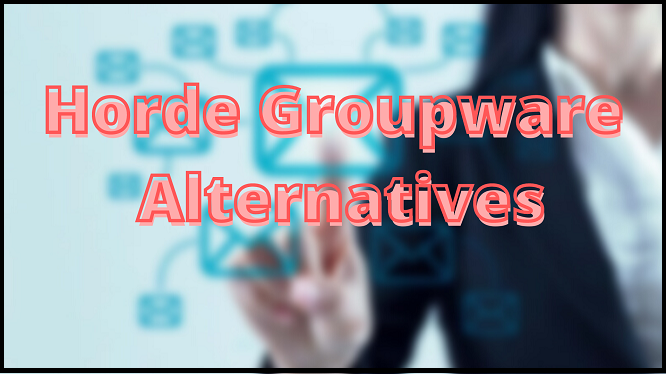 Like to idea of Horde mail but looking for Horde Groupware alternatives? Or maybe you're a user of Horde and looking at the competition? Then we've got you covered with our rundown of the best Horde replacement.
As we know, Horde is free web-based groupware based on PHP framework. It facilitates applications such as Horde IMP client, a groupware package [Calendars, Notes, Tasks, File Manager], a wiki, and time & task tracking software. The Horde has been packaged for Linux distributions and is available in the cPanel, WHM, and Plesk.
However many Horde users are looking for some more efficient alternatives. So here we are going to enlist the top 3 Horde Groupware alternatives. Have a look at all and select the best one.
Horde Groupware Alternatives & Competitors: Best Pick
1. Zimbra
Zimbra Collaboration, previously named Zimbra Collaboration Suite, offers free and open-source suite as well as commercially supported edition. It includes features like email, shared calendar, and collaboration server with a webmail client, and lots of integration. The availability of two-way sync to different mobile devices such as BlackBerry, Windows Mobile, iPhone, Android, and more makes it best.
You can easily take the Zimbra mail server from NetForChoice at the best price. Just call at 0120-45788 / +91-9887280808
2. Roundcube
You can also go with Roundcube – Free & Open-Source Software. It is a web-based IMAP email client and offers features like:-
Ajax based user interface
Drag and Drop message management
Multilingual support
Connectivity with IMAPv4 server
Encrypted TLSv1.2 connection to IMAP server
Support to MIME & HTML Messages
Privacy protection
Advanced Search capabilities
Multiple Mailbox view
Custom themes
Support for external SMTP server
Built-in caching for fast mail access
And lots more…
3. Rainloop
Like Horde Groupware, RainLoop is a free webmail service entirely based on PHP. It is an open-source application with a clean and navigable user interface to manage a large number of mailboxes without the need for database connectivity. Rainloop key features:-
Smoothly work on low-end servers.
Plugin system offers features like changing passwords, global address, etc.
Built-in protection for preventing several attacks. Token-based security to safeguard from CSRF attacks.
Easy installation and up-gradation of RainLoop application.
Integration with Facebook, Google, and Twitter allows users to login with their social media account credentials.
Customization option to customize the layout.
Support for multiple languages and latest mail serve protocols – SMTP & IMAP.
That's it for our look at the best Horde Groupware alternatives! Are there any other Horde competitors you can recommend? Let us know via filling the form on the right side.