Alternatives
Explore Namecheap Alternative that Meets Business Requirements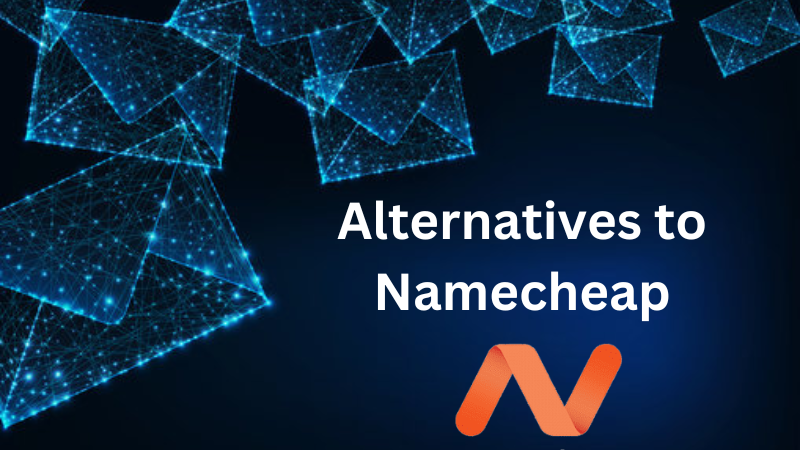 Summary: Namecheap has been a popular choice when choosing the right email provider for your business. However, as we approach the year 2023, it's essential to explore more secure & reliable platforms. This blog will explore the best Namecheap Alternative that offers greater flexibility, customization, and cost-effectiveness. So, let's begin the post.
Namecheap is a US-based web hosting service company founded in the '20s. It offers various services, including domain registration, SSL certificate, and more. In addition, they provide a reliable email service for small and medium-sized businesses.
However, certain limitations and restrictions led companies to seek an alternative to Namecheap. It may be a security issue, or the business requires enhanced functionality. In the coming section of the blog, we will introduce you to the best replacement for Namecheap, which is enriched with advanced functionality and meets the need for a mailing solution for individuals, small businesses, and even larger companies.
So, let's dive deep into the post, and here are the topics we discuss throughout the post.
Why are Businesses Looking for an Alternative to Namecheap?
There are several limitations associated with Namecheap Service. Here are a few potential outer limits.
Storage Space: Namecheap offers three plans: Starter, Pro & Ultimate. The storage allocated in the basic plan is only 5GB per mailbox.
Email Sending Limits: Namecheap restricts the number of emails sent per hour depending upon the subscription plan. The limit of the starter plan is 500 emails per/hour.
Advanced Features: Namecheap only provides limited advanced functionality with its email platform. However, users will not get optimized spam filtering & support for third-party add-ons.
Scalability: Namecheap provides mail services for small and medium-sized organizations, and it is not reliable and efficient for large organizations with high email traffic and enhanced security requirements.
Critical Errors Associated with Namecheap Email
There are several significant reasons for businesses to explore alternatives to Namecheap. The Government of India banned Namecheap from Indian ISPs due to regulatory policies and compliance not being followed by the company.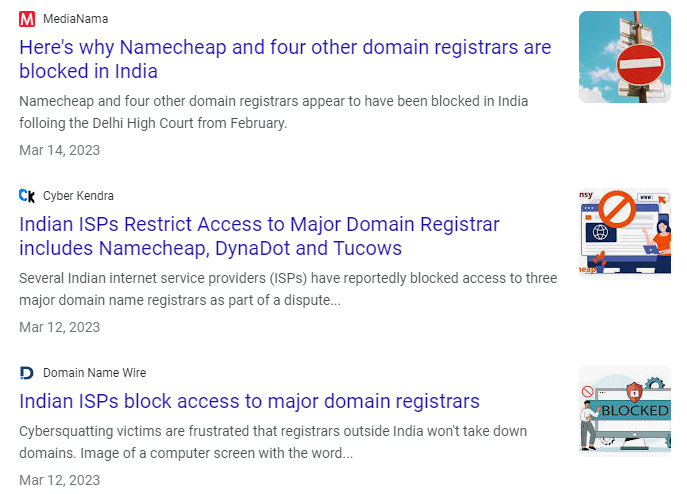 Subsequently, the company complies with all the requirements of the Government of India for data security and successfully relaunched the services across India. The source of information is Namecheap's Twitter handle.
Not only this, Namecheap only has two data centres worldwide, and their SSL Certificate is not entirely free. Over the web, you will find a list of thousands of errors associated with Namecheap Service. Therefore, switching to a trusted platform is better, which we will discuss in the blog's next section.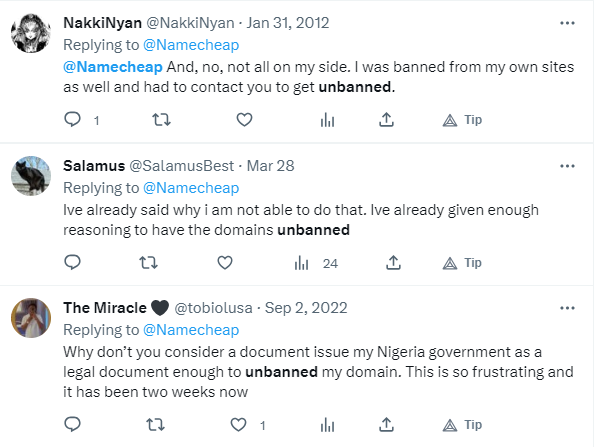 Expert Recommendations to Namecheap Alternative
Without any doubt, NetForChoice Business Email Solution is the best alternative to Namecheap email. The mailing solution is compromised with numerous advanced functionality and benefits that meet business requirements for effective communication.
Not only this, NFC Mail offers you an advanced layer of data protection with anti-spam filters & backup options. All the data will be stored in tier-four data centre. Also, the email application supports the integration of mail accounts with third-party applications & add-ons.
Regarding pricing and plans, NetForChoice Mail provides affordable & flexible solutions with cloud, on-premise & Hybrid deployment options. Also, at NetForChoice, users will get free migration service & 24*7 dedicated customer support via live chat, email support & voice calls.
NetForChoice Mail is a Perfect Alternative to Namecheap Mail
Upgrade to the new mail experience with NFC Mail. Our solution is bundled with all the benefits of Namecheap. Apart from that, users will enjoy a variety of additional features, including the
Setup & Pricing: NFC Mail offers a more cost-effective and reliable solution than Namecheap. In addition, we offer you a free migration and configuration service with 24/7 dedicated support for all technical issues.
Functionality & Features: In terms of functionality, users will enjoy multiple benefits, including spam filtering, calendar integration, quick connect for meetings and chats, and mobile accessibility.
Ease Of Use: NFC Mail comes with a user-friendly interface, making it easy to navigate and manage your emails efficiently. Also, the admin panel is centralized to ensure smooth operation and easy management.
Scalability & Storage: NFC is a worthy Namecheap alternative, as it provides email solutions for all small, medium and large businesses. In addition, the administrator can increase and decrease the storage volume of the user's mailbox from the prescribed limit.
Security: With NFC Mail, you get an advanced layer of data security, and users' mailbox data is stored in the cloud in an encrypted format that provides strong protection against phishing and malware.
Discover More Namecheap Email Alternatives
NetforChoice is an authorized partner of popular mail solutions, including Office 365, G Suite and Zimbra Mail. Users will get all the benefits provided by the platforms. As an authorized reseller, we offer you multiple advantages, as detailed below.
Platform #1
The top-rated Office 365 email hosting service by NetForChoice is a popular choice for many businesses and a great Namecheap Alternative. In addition, Microsoft 365 is a dominant player, providing multiple services with its business suite.
Advantages of using O365
| | |
| --- | --- |
| Subscription Model | Monthly & Yearly (Up to 20% Discount) |
| Microsoft Integration | Integrate with all Microsoft products, including Outlook, Teams, Word & more. |
| Setup & Configuration | Get a free setup service for admin & user account |
| Scalability | Upgrade your subscription plan as the business grows |
Platform #2
Another best alternative to Namecheap is Zimbra Email Hosting. It is a web-based collaboration suite to streamline business communication effectively with low TCO. Explore the significant benefits of using ZCS.
Advantages of using Zimbra
| | |
| --- | --- |
| Subscription Model | Monthly & Yearly (Discount on Pre Payments) |
| Enhanced Security | Zimbra provides an advanced layer of data protection against malware and phishing attacks. |
| Setup & Configuration | Get a free setup service for admin & user account |
| Deployment Options | On-Premise, Hybrid & Cloud |
Concluding Words
Finding a suitable alternative to Namecheap is a challenging task. In today's post, we have listed the best replacements for Namecheap that are more flexible and reliable regarding data security, pricing, and deployment options. Businesses can trust and successfully switch to NFC mail with 99.995% uptime and free migration and setup service, which makes it an excellent Namecheap alternative.