Cloud Hosting
Can't Access Windows Tally Applications on Mac Machine: Error Resolved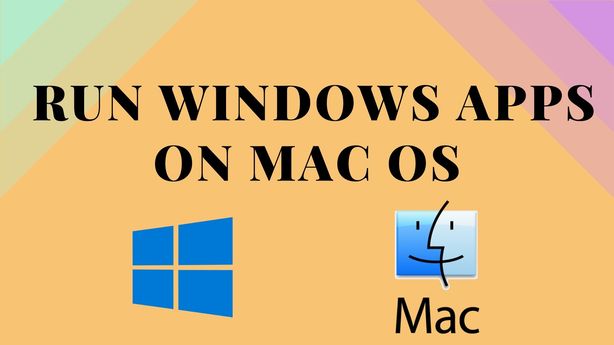 Sandeep Yadav
| Modified: February 22nd, 2022 ~ 4 Minutes Reading
There is a very common situation that almost everyone comes across once in his lifetime i.e. can't access Windows Tally applications on Mac.

This situation where you are not able open certain applications because Microsoft Windows applications are not supported on Mac is becoming huge.

For instance, suppose you opened a windows application on Mac OS. Then, the very next thing you will see is this:

This specifies that one cannot open Microsoft Windows Applications on Mac Operating System.

So, do you have any idea, why does this really happen?

No?

Let's see what's the actual reason for this, that Windows applications are not supported on Mac.

When you try to access Windows apps on Mac, this usually happens because every application is designed or developed by keeping a certain set of users in mind. These users are classified on the basis of operating systems like Windows, Mac, Linux or others.
So, whenever an application is going to be developed it used to be planned properly, which set of audience they are going to target.

To understand it better let's take an example of Tally Accounting Solution. Tally is specifically designed for the Windows Operating system and can't be operated over Mac.
Now if a problem is there, a solution must be there as well. So, Let's talk about the proposed solution to this problem.
Also Read: How to Fix Tally Backup Related Problems?
Can't Access Windows Tally Applications on Mac? Try it with Cloud
Yes, we are talking about Cloud.
With Cloud Platform you can simply overcome all those hurdles easily. You could be able to use Tally, and not only Tally you will be able to use many Windows supported applications easily on your same Mac Machine.

Now you must be wondering, why using applications over cloud can be beneficial for you. So, here are some of the benefits that you can enjoy by opting Cloud as your support system to access all those Windows applications on Mac.

Benefits of Cloud to Access Windows Apps on Mac
Data Security: When a person uses any application over the cloud to access it on a machine with a different operating system, he must not be sure that it will be a safe option or not. But one need not worry about it as Cloud is quite a secure place but you must properly research the Data Center of the provider and its pros & cons.
Efficient: There are multiple options to run applications on Mac but when we talk about the cloud, it is the most efficient one. When someone can't access Windows Tally Applications on Mac, they can opt for this technology without any doubt in his mind. Just a bit of research of the provider and that's it, you are good to go.
Scalability: You will also get some amazing scalability options where you can scale the applications anytime you want according to your use or requirement. This way you will be able to manage your infrastructure as well.
Disaster Recovery: If you will be running your application on the Cloud then there are chances of data loss due to some disasters. To access Windows apps on Mac, there are disasters and some situations like sudden power outages included. Here Cloud Providers offers you the disaster recovery services to provide all-round security to you.
Controllability: This is the most important advantage that needs to be provided by every cloud provider for any organization or even an individual. Cloud provides you the ability to decide who can have what level of access.
Now you will say that…
Okay, we will try cloud to access the applications that we are unable to and resolve the can't access Windows Tally applications on Mac error.
But what we need to do to find a good cloud hosting provider.

So, we have a solution to this confusion as well.

Best Cloud Hosting Provider
NetForChoice is the leading cloud hosting services provider that also provides managed services. NetForChoice has its own Tier 4 Data Centers in various locations in India that ensures high uptime. Other than this, we also provide Hosting Solutions, E-mail Solutions, Cloud Platforms, Accounting Solutions to organizations and individuals.

Bringing all together
Going through everything above you got to know how we can resolve the error "Can't access Windows Tally applications on Mac because Microsoft Windows applications are not supported on Mac". Also, we discussed how Cloud can help us easily access these applications on a different operating system.