Alternatives
Forget Zoho Mail, Welcome Zimbra – Fit For Every Business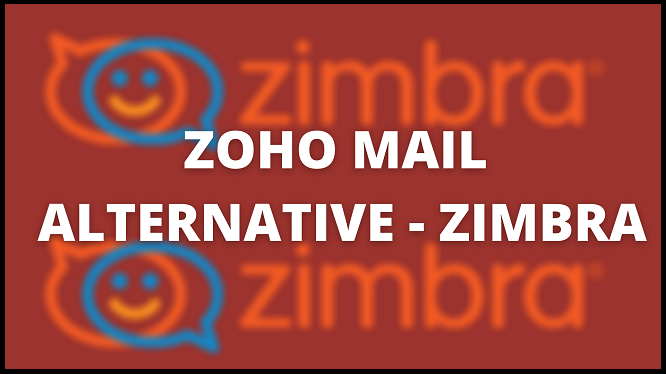 Today Zimbra is one of the best known free open-source Zoho alternatives for its cross-platform compatibility and high-quality service.
People around the globe require an email server for the work flow.
While Zoho mail is a favorite email service due to its easy-to-use interface and CRM feature, when it comes to service – Zoho users suffer a lot.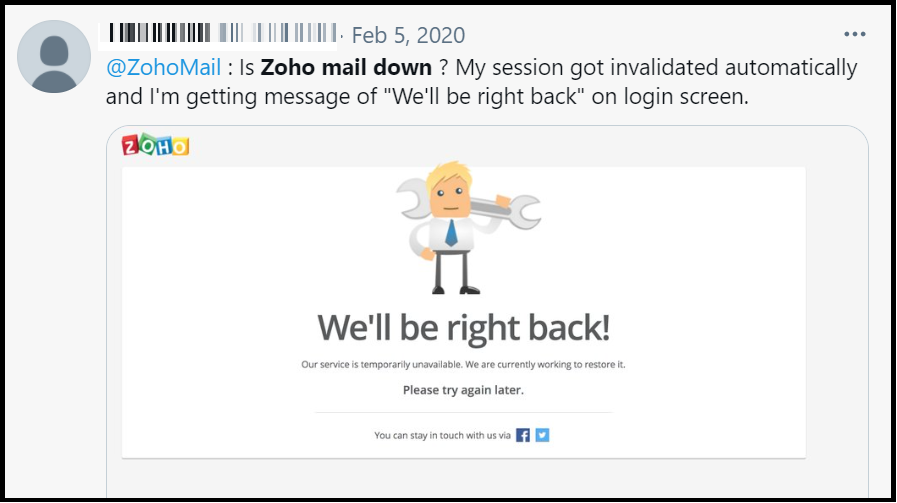 So if you are the one who is facing a problem in Zoho & looking for a free alternative to Zoho mail? So this blog is for you.
Thousands of email server options available in the market, which is better than the Zoho email service.
What's difficult is finding out whether or not which email you choose is beneficial for you. So if we consider the current market situation – Open Source Free Zimbra On Cloud be the best alternative to Zoho Mail.
Best Alternative to Zoho Mail for Your Email
NetForChoice, a leading data center company in India, facilitates the hosting of open source email and calendar groupware software, Zimbra. It supports the SaaS cloud model.
Zimbra email solution can easily cater to small businesses and large corporates for their mailing and collaborative tools requirements.
Zimbra data centers have resilient security and surveillance, with a robust 99.995% Uptime. So you will never go down with your email service.
One can easily create a domain for the business and use customized email addresses for users. This gives your company the visibility and authenticity it deserves.
With Zimbra Collaboration Suite, it is easy to handle business communications even when you are away from your desk or on the way. Mobile access make staying in touch on the go easy and streamline.
What's more – The admin control panel is a great roof to do all the settings of the email server, customization, user creation, group management, setting up policies, and more.
| Features | Zimbra Email |
| --- | --- |
| Basic Search | Yes |
| Zimlets for Simple customizations | Yes |
| Conversation Views | Yes |
| Offline Web Client (Chrome & Firefox) | Yes |
| Advanced Search Builder | Yes |
| Personal Distribution Lists | Yes |
| Global Address List (GAL) | Yes |
| Calendar Feature | Yes |
| Group & Resource Scheduling | Yes |
| File Briefcase | Yes |
| Tasks Feature | Yes |
| POP & IMAP Email | Yes |
| CardDAV Contacts & CalDAV Calendar | Yes |
| Web Administration Console | Yes |
| Command Line Interface (CLI) | Yes |
| Integrated Anti-Spam & Anti-Virus | Yes |
| Postscreen MTA Security | Yes |
| SSL SNI | Yes |
| Multi- Domain Support | Yes |
| Domain Limitations (Users/ COS/ Quota) | Yes |
| Communities & Forums | Yes |
| Open Source Support | Yes |
Zimbra is best for all!!!
At the end of the day, the main reason to use Zimbra Server is this, it's just one less application that you have to worry about and simplify email workflow.
There's no reason to use a separate email server and client if Zimbra can handle this adequately. Beyond that –Use of this on Mobile is also easy to use and well designed. You can easily configure Zimbra with Outlook.
Don't burden your employees with a complex mail solution, when you can easily do with the best free alternative to Zoho mail – Zimbra
The NetForChoice offers expert-led Zimbra Open Source support. Contact us at info@netforchoice.com to find out more.