Alternatives
Zoho Mail Alternatives to Upgrade Your Conventional Email Platform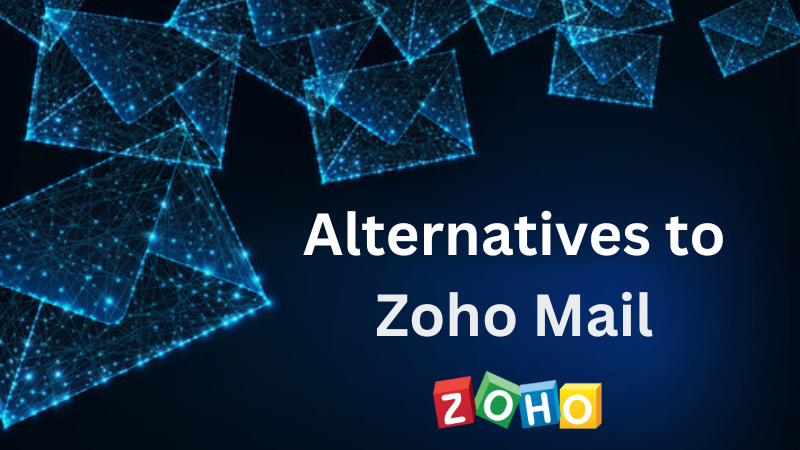 Summary: Finding the right email service is a crucial aspect for companies to ensure smooth communication. While Zoho Mail is a popular option, there are numerous alternatives available to meet your specific needs. In the next section, we will explore Zoho mail alternative that offer more flexibility, advanced security protocols, and cost-effectiveness.
Zoho Mail is a popular mailing platform designed for businesses and individuals. It offers various integrations & collaborations, but that doesn't make it suitable for everyone. In addition, when it comes to the service of Zoho users suffer a lot.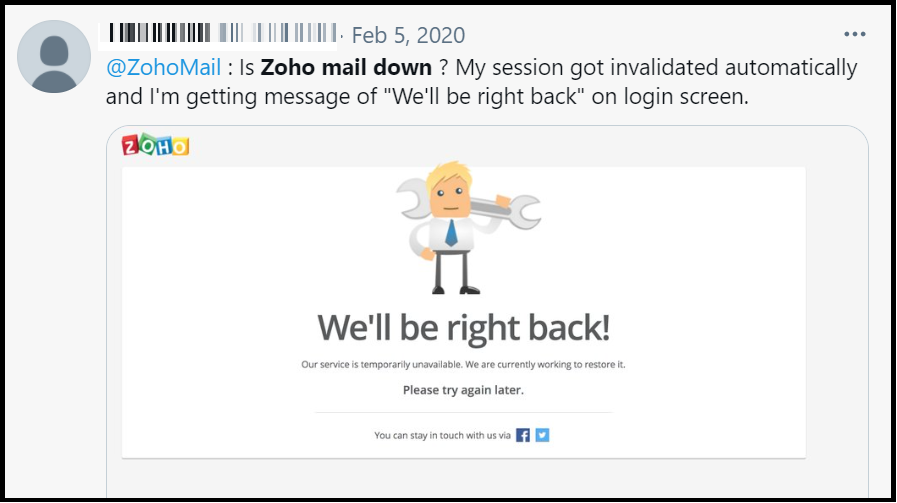 Well, in the coming section, we will provide you with the best alternative to Zoho Mail that meets your specific requirements. So, let's begin with the post.
Why Businesses are Looking for an Alternative to Zoho Mail?
There are several reasons why individuals and businesses are looking for Zoho Mail alternatives. Some of them are mentioned below:
High Pricing Structure – Zoho Mail is quite expensive if compared to its alternatives. Hence, chances are that the pricing plans may not align with a business's budget or requirements. Several businesses find that alternative email solutions offer more competitive pricing options or better value for money.
Inefficient Customer Support – The level of customer support and response time with Zoho Mail depends on your subscription plan. The lower tier plan has limited support options with a high response time. This is also a reason

that motivates businesses to explore alternatives to Zoho mail that provide more responsive and effective customer support.

Attachment Size Limitation – Zoho Mail has a maximum size limit for incoming and outgoing emails. The attachment size limit depends on the subscription plan. To share large files, you can use the NFC Vault.
Ineffective Third-Party Integration – Zoho Mail offers limited integration with third-party applications and services. If your business heavily relies on third-party tools and plugins, switch to NetforChoice Mail, which is the best  Zoho Alternative.
Limited Storage – Zoho Mail offers limited cloud storage for each user's mailbox, and once you exceed the allocated storage space, you have to upgrade the existing plan or purchase additional storage. Hence, businesses that are frequently dealing with large attachments or have extensive email archives might seek a Zoho alternative with higher storage limits.
Lack of Advanced Email Features – Zoho Mail supports essential email features including folder management and spam filters. However, it lacks features like scheduled send, read recipients, support for HTML templates, etc.
Limited Deployment Options –

Zoho Mail's deployment options are inflexible, failing to cater to businesses requiring an on-premise mail server. This is a significant drawback that serves as a compelling reason for businesses to seek Zoho mail alternative solutions.
Here is the Best Alternative to Zoho Mail for Your Business
NetforChoice Business Email Solution is undoubtedly the best Zoho Mail alternative as it is a more secure, reliable, and cost-effective platform that guarantees a server uptime of 99.995%. Also, it offers flexible deployment on cloud, hybrid & on-premise servers.
Businesses can ensure data protection, as all the messages are encrypted with an advanced layer of protection, and the data is stored in the tier-three data center. In addition to that, users will also get multiple advanced functionalities, along with a 15 days trial edition to evaluate the services.
Why Choose NFC Mail as Zoho Mail Alternative?
NetforChoice solution integrates with all Zoho Mail features. Furthermore, the NFC solution is a more flexible & cost-effective solution for business in the following terms. There are several noteworthy reasons for switching to NFC Mail from Zoho Mail, some of the most remarkable reasons are mentioned below:  
Cost Effective – NeForChoice Mail offers competitive pricing plans, allowing you to save money compared to Zoho Mail. It provides affordable subscription options without compromising on essential features. No matter whether you are a startup, small business, or unicorn, everyone can avail of superior benefits with NetForChoice Mail compared to Zoho Mail. It offers more cost-effective pricing with advanced security features including S/MIME, SSL SNI for HTTPS, and 2FA.
Reliability and uptime – NFC Mail guarantees a high level of reliability and 99.995% server uptime, ensuring that your email services remain accessible and uninterrupted. This is crucial for businesses that heavily rely on email for communication and collaboration.
Customization Options – NetForChoice allows users to customize the solution based on certain parameters. The platform gives you more flexibility regarding plugins, email templates, and email rules. The service can be adapted according to specific needs.
Storage & Attachment Size Limit – With the NetForChoice administrator account, users have the option to allocate storage space to the user's mailbox. Also, NetForChoice provides a different option to share large attachments.
Advanced Features – Users get a wide range of advanced features beyond the basic function of sending and receiving emails, including

email aliases, spam filtering, antivirus protection, and calendar services.

The solution offers integration with productivity tools with strong protection against spam and malware.
Enhanced privacy and security – NFC Mail prioritizes the privacy and security of your emails. It utilizes advanced encryption protocols to protect your data and offers strong NFC spam and virus filters to keep your inbox clean and secure.
Scalability – Whether you have a small business or a large enterprise, NeForChoice Mail can scale according to your needs. It allows you to create and manage multiple email accounts for your team members, ensuring efficient communication within your organization.
Superior Customer Support – Unlike Zoho Mail, NetforChoice provides superior customer support to its customers, regardless of subscription level. One can easily connect with our experts 24/7 via live chat, email support, and voice call.
Tabular Comparison for NFC and Zoho Mail
On Basis Of
NFC Mail
Zoho Mail
Deployment Options
Cloud-Based, On-Premises & Hybrid Deployment
Cloud-Based, On-Premises & Hybrid Deployment
Email Limit
No Daily Limit

Depends on the subscription plan.

Standard Edition – 250 per day
Professional Edition – 500 per day
Enterprise Edition – 1000 per day

Business Chat & Conference
NFC Connect
Zoho Cliq & Meeting
Customer Support
24*7 Superior Support via Live Chat, Email Support, Voice Call
Support level depends upon the subscription plan
Support for Third Party Add-ons
Yes
Yes
Mail Migration
Free Migration Service
Paid Migration Service
File Sharing
Comprehensive Briefcase
Basic File Storage System
Got Queries? We're Here with Answers!

Q) Why would I need an alternative to Zoho Mail?

There are several reasons why businesses look for Zoho Mail Alternatives. It could be due to specific features, pricing, or integration problems.

---

Q) What is better than Zoho Mail?

NetForChoice Mail is better than Zoho in terms of pricing, functionality & features, Security, integration, and more.

---

Q) Can I migrate my existing Zoho Mail data to an alternative provider?

Yes, you can easily migrate all user's mailbox data from Zoho Mail to the best NFC platform. In addition, we offer a free Data Migration Services and we assure you of the total security of your data.

---

Q) Does NetForChoice the Alternative to Zoho Mail is suitable for all businesses?

Yes, NFC provides solutions for all businesses including SMMEs, Startups, Unicorns, NGOs, Healthcare, and other business verticals.
So There You Have It
In this write-up, we have explored the various factors that make businesses look for alternatives to Zoho Mail. Additionally, we have provided a step-by-step process for organizations looking for alternative email solutions. We introduced NFC Mail as an ideal alternative to Zoho Mail that offers greater flexibility and cost-effectiveness. You can discover more about the features and benefits of NetForChoice Mail by connecting with our team.
You can take advantage of our special offer and sign up today to explore our business NFC mail solution completely free of charge. Before you connect your business e-mail communication with NFC mail, you have the opportunity to test it extensively and free of charge. Don't hesitate to contact our sales team to start optimizing your email communication with NFC mail.