backup
,
Informative
,
Mailing Solution
,
News
,
Technology
,
Zimbra
Here's How You Back Up Zimbra Mail Server Account – 2021 Tutorial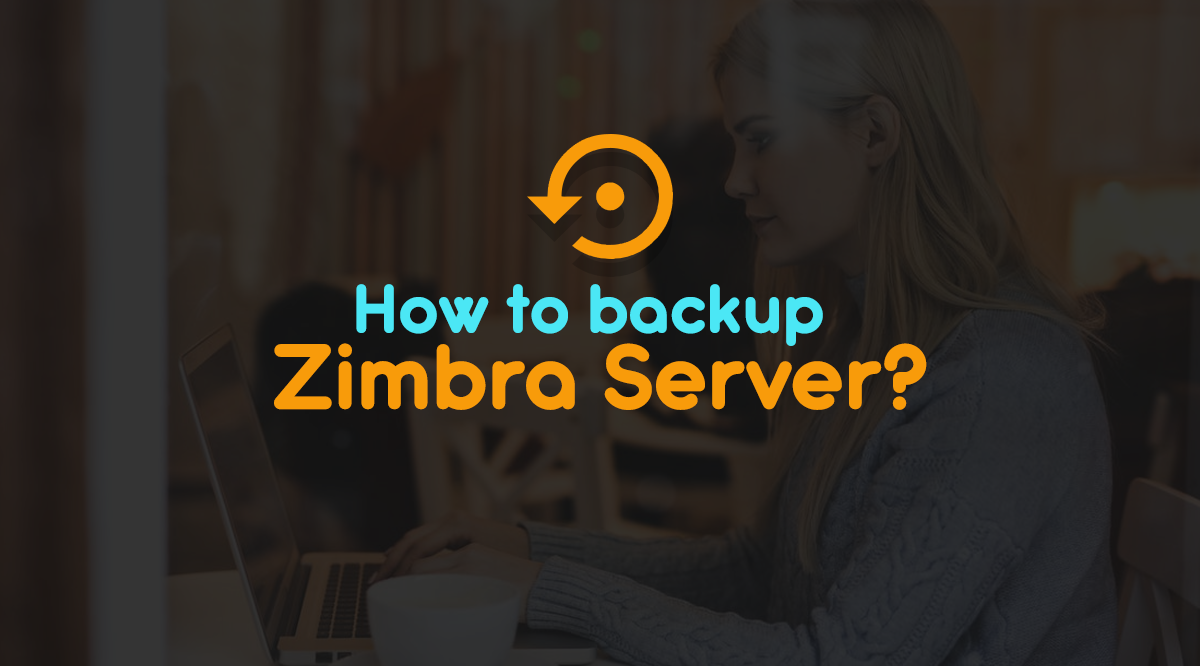 Sandeep Yadav
| Modified: September 15th, 2022 ~ 4 Minutes Reading
Countless people leverage Zimbra Collaboration Suite for email communication for their digital lives. To ensure that your Zimbra open source or enterprise emails are never lost and always become online, we have discussed a complete solution for backup Zimbra mail server or Zimbra mailbox without losing any single bit of information from the user account. All it takes is a matter of minutes.
It has never been more important to backup Zimbra's account.
With hackers constantly trying for Zimbra's email account weakness, it might be possible that your email account could become compromised or cannot be accessed for any reason. As a result, there's a chance you could permanently lose all of your Zimbra mailbox emails.
Worst, you might even lose access to your Zimbra email account or be no longer able to access emails.
Hold On! Every Problem Has A Solution – Zimbra Backup
To safeguard emails of Zimbra mailbox from any catastrophe, it is highly recommended to a backup Zimbra mail server and save the email data at a location of your choice.
But, How to Backup Zimbra Mail Account???
Backing up the Zimbra mail server at a regular interval of time helps you quickly restore your email mailbox in a situation of catastrophe. The quickest and safest method for Zimbra backup is using the Email Archival Solution engineered by NetForChoice. It is an intelligent archiving and eDiscovery software that performs a secured Zimbra mail backup process and gets you back online as soon as possible after a disaster. In addition, you have the flexibility to save the Zimbra email backup in the Tier 3 or Tier 4 datacenter facility of NetForChoice.
The entire NetForChoice Zimbra mailbox backup solution is designed to ensure that users always have their mailbox data, even during disaster recovery. Once initialized, Zimbra backup requires no maintenance.
How to Take Zimbra Mail Backup – 3 Steps
Step 1: Connect with NetForChoice executive – 0120-4578842 / +91 – 8766177177.
Step 2: Get a Free Demo of the Zimbra Mailbox backup solution.
Step 3: Once you are satisfied, sign up for the solution and create your Zimbra backup.
What's more – The Zimbra Backup Solution has numerous advantages over other backup software.
Zimbra Mailbox Backup Software Features:-
1. Securely backup data of multiple mailboxes into a centralized archive location within a few clicks simultaneously. Importantly, you can take email backup of Zimbra Open Source & Enterprise.
2. Advanced search mechanism whose function is to view and restore email at any point in time.
3. Email Archival can be integrated with Microsoft Exchange, Lotus Notes, Postfix, Qmail, Sendmail, Microsoft 365, Google Workspace.
4. You can store the email backup away from your primary mail communication system. You can run the Zimbra backup solution in a completely different geographical location, thus helping disaster proofing your email data.
5. You can access your backup Zimbra mailbox email through the web interface or your email client. Accessing archives data is no longer affected by mail systems outages, quota limitations.
6. In such an instance, when the user uses the Zimbra mail server and another email service provider, the NetForChoice Zimbra Backup tool can archive email from them all. Moreover, it can centralize the archive email and deduplicate it across mail systems. Thus, it results out in saving on storage costs and improving efficiency.
7. Last but not least, you don't need to maintain an ex-employee's mailbox as all the data is inside the storage vault. Thus, saving space on the mail server and license cost too.
Last Say on Zimbra Mail Backup
The Zimbra Collaboration Suite is an integral part of many businesses. Losing the Zimbra mailbox information could be quite costly. That's why it is crucial to save an extra copy of your mail account.
Still, If you have any doubt about Zimbra account backup, then consult with our experts at no cost. For this, just give us a ring on – 0120-4578842 / +91-8766177177 or schedule a meeting with experts.