Alternatives
OX Open-Xchange Alternatives You Should Try Before Final Decision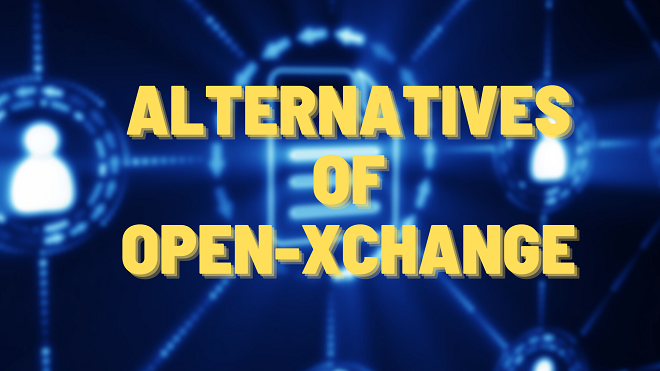 Sandeep Yadav
| Modified: September 19th, 2022 ~ 3 Minutes Reading
Are you considering making the switch from OX Open-Xchange to something more affordable? Check out our list of Open-Xchange alternatives to kick start your search.
It doesn't matter your business is small, huge, or somewhere in between, it is certainly made up of different elements that work together in a specific pattern to achieve the goal.
The major branches of these elements could be Team Collaboration & Productivity Suite which allows departments to easily share information, communicate with each other through the mail, and stay on track to accomplish the project goals.
For those work, organizations are using Open-Xchange – A web-based communication, collaboration, and Office productivity suite, that enables, documents, scheduling, and social media. It is also considered the best open-source alternative to Exchange Server.
However, many organizations are looking for more better and affordable options than Open-Xchange.
Here we are going to list not one, not two, but several Open-Xchange alternatives.
Top Alternatives of OX Open-Xchange
Let's see what are options are available. We started with the open-source option.
One can try Zimbra for business productivity and email communication. It is a popular Mail Server & Web Client. It comes in two versions – Open Source & Commercially Supported Version / Network Edition with closed source components. It facilitates a secure and cost-effective platform to Government, Service Providers, Small/Medium Enterprises, and Education Institutes for email communication, Contacts, Calendars, Video Conferencing, Tasks, and Documents Sharing.
Moreover one can access Zimbra mail from any platform, such as Tablet / Smartphone / Windows / Linux / Mac. You can take Zimbra Server from NetForChoice, a leading data center company. These are the following plans.

All of the servers will be housed in the Tier-4 data center that ensures 99.995 % Uptime. For more information, consult with our experts.
2. Microsoft 365 (formerly Office 365)
The most recognizable name on this list – Microsoft 365. It has been one of the prominent, trusted, and popular productivity suites in the world since its release. Interestingly, it is one of the leading competitors of Google Workspace.
It offers an expansive feature set, including Web and mobile versions of Office apps, Email and Calendaring, File Storage and Sharing, Teamwork and Communication, Advance Security, Device Management, SharePoint for web-based collaboration, and much more. In addition, Microsoft 365 smoothly integrates with other platforms such as MS Dynamics.
NetForChoice offers Office 365 Hosting at a very reasonable cost and provides amazing support. For more details, consult with our experts.
3. Google Workspace (formerly G Suite)
Google Workspace is a pack of intelligent apps. It was previously named G Suite. It is recommended to those organizations who are needing email hosting and a productivity suite for their business.
It includes products like Gmail, Google Calendar, G Drive, Google Docs & Sheets, Keep, Meet, Slides, Site Management, Vault, and many other beneficial services. It comes in different plans – Business Starter, Business Standard, Business Plus, Enterprise.
All you need to take one of the plans of G Suite Hosting and start working towards your goal.
Which is the Best Open-Xchange Alternative??? Any Guess
In the end, we would like to suggest choosing the suite which matches your business need appropriately. If you are looking for an affordable yet powerful solution then Zimbra Suite would be the best choice.
If you want to know more about the above alternatives, feel free to contact at 91-9887280808.