Cloud Hosting
,
Data Security
,
Informative
,
News
Why Improving IT Security Matters Now More Than Ever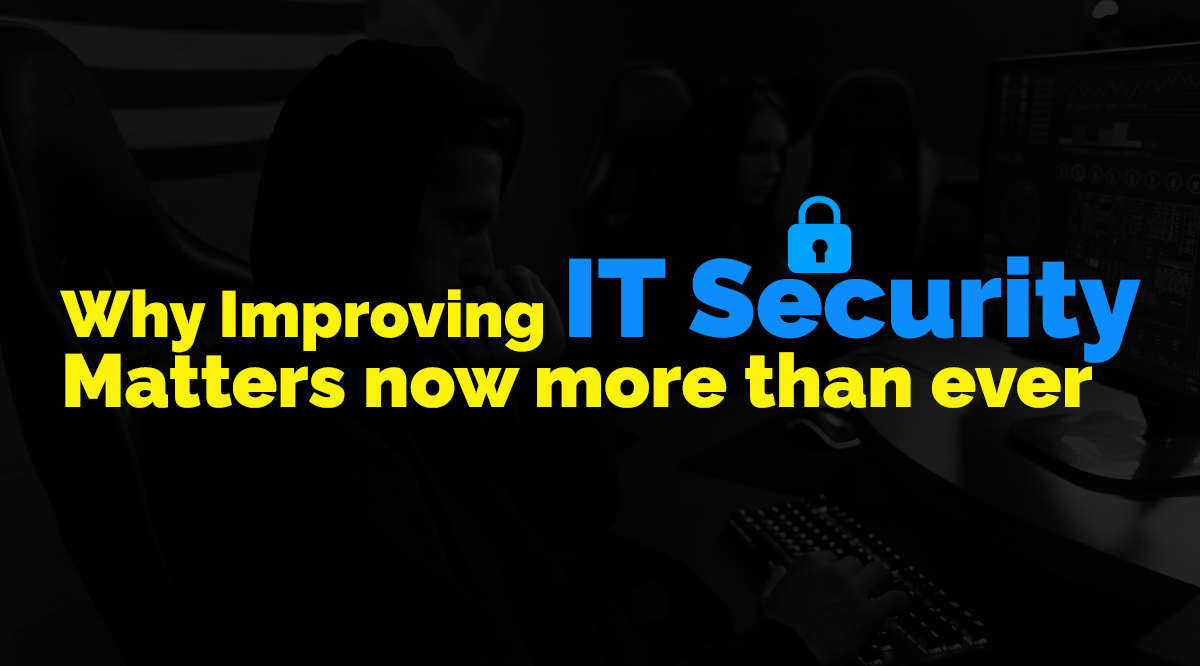 Sandeep Yadav
| Modified: September 18th, 2022 ~ 4 Minutes Reading
The coronavirus outbreak brought new troublesome challenges for businesses when they switched to pandemic-style working – Work From Home. Now companies of every size are accelerating their digital transformation. However, the reputational, operational, and compliance involvement could be considerable if IT security risks are neglected. Therefore, this article sheds light on why improving IT Security matters now more than ever and how you can strengthen it to stay competitive and vigilant in the face of uncertainty.
Let's begin!
We all know, every single day the digital data is increasing exponentially. Undoubtedly, it benefits companies from a business point of view, but this data needs high protection. To safeguard this, a powerful, feature-rich, trusted, and reliable platform is required that can make all the difference.
Every single person on earth is dealing with an unprecedented level of change. For example, the deadly coronavirus global outbreak has unveiled the enterprise work ecosystem vulnerability and underpinned the need for businesses to rely more on the cloud landscape.
Due to the COVID-19 pandemic, lives has faced some major transition from telecommuting to relying on eCommerce websites. Similarly, the organizations unlock their growth with digital transformation, re-examine their operations, and redesign complete business models with cloud services. However, it creates new potential opportunities for data breaches and cyber-attacks.
Massive Impact of Work From Home
Do you know?
The first quarter of 2020 was the worst ever for compromised records, with 273% over the year 2018. It shows the growing risk of cyberattacks. It means data protection and staying compliant is not a luxury – it is a necessity.

Due to the COVID-19 pandemic, the work-from-home was the only way to sustain, and now it has become an integral part of work infrastructure. However, with more people working from their comfort zone than ever before, businesses rethink their IT security solutions.

The organization that already has a model for a work-from-home environment smoothly adapts to the change. However, without proper regulations in place, IT resources are at peak risk.

This ever-growing need for remote working & social distancing has placed a considerable emphasis on engineering products & services available to anyone regardless of location while keeping data secure.

Moreover, as per the remote work survey of PwC 2020, 55 % of organizations say most employees present the desire to work from home after a pandemic crisis at least one day a week. Thus, ultimately opening the door for ongoing threats. It is one of the biggest behind why improving IT Security matters now more than ever.
Next Generation of Cloud Security, Created for Change
NetForChoice is a data center company and has vast & legit experience in securing data, networks, and applications. And with NetForChoice cloud, businesses can reduce the risk of their IT Infrastructure using security-first design principles that facilitate built-in security controls and anti-DDoS protection.

We strictly isolate network virtualization in their cloud environment to safeguard every server from any attack. In addition, the NetForChoice IT security solutions minimize the risk of data breach and simplify compliance through Cloud DLP, VAPT, Employee Monitoring Software, and auditing capabilities because our sole motive is to keep customers on a safe journey.

What's more – We offer modernized hosting solutions without increasing costs in a secure data center environment with 99.995 % Uptime & low latency.
Many Government and Non-Government organizations such as National High Speed Rail Corporation Limited, Sonalika, INTAS, ATTAR Logistics, and All India Management Association moved their entire IT infrastructure from an on-premise data center to NetForChoice Cloud Infrastructure. And found that we were the most trusted option in providing security and reliability.
Final Say!
Implementing autonomous technology as a part of your organization's security plan will undoubtedly give you peace of mind while reducing vulnerabilities and threats in real-time environments. Besides, modernizing infrastructure without increasing the company's budget – while concurrently improving reliability and performance – facilitates your business the security it needs to go far.

For more IT security solutions, you can consult with our experts. Either you can call us on 0120-4578842 / +91 – 8766177177 or tell us your requirement by clicking on the below button.