Informative
,
Mailing Solution
,
Technology
,
Zimbra
Agorum Core Alternative: 2022 Top Performers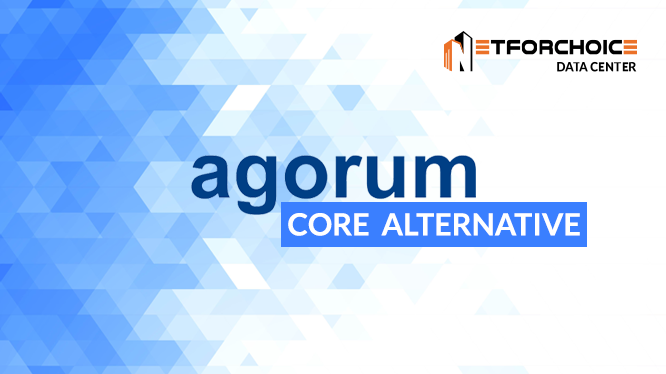 Sandeep Yadav
| Modified: September 18th, 2022 ~ 4 Minutes Reading
Flexible & efficient online collaboration applications boost productivity by helping teams work together more efficiently. Here you will get the top performer who is the best Agorum Core alternative.
On average, how many documents & emails you shared with co-workers every day?
And
how much time does it normally take to brief your team?
If your answers make you cringe, you should consider the alternative of your Agorum Core server.
Currently, central document management system software is on the rise. From food delivery to project management technology offers an abundance of options. More online collaboration tools come into existence every year while existing ones are constantly improving their features and functionality.
Here we offer the best collaboration tool that can support your organization's needs and act as the best Agorum Core alternative.
Let's begin.
Agorum Core Alternative & Competitor
As we are aware that, Agorum core is a Free, Open-Source Enterprise Content Management System. It is introduced by Agorum Software GmbH from Germany. The Agorum core facilitates document-network-share and email service.
However, many people want to upgrade the software and looking for more powerful yet affordable options. So Zimbra Collaboration Suite is the best fit.
Why Zimbra Instead of Agorum Core?
Zimbra Collaboration (Previously named Zimbra Collaboration Suite), is an enterprise-class email, calendar, and collaboration solution engineered for the cloud both public and private.
It is impeccable software consists of both client and server components. The user experience is another deciding parameter. The redesigning of the Zimbra webmail interface removes a different degree of complexity. The redesigned interface doesn't break any links or other functionality and facilitates the incredible messaging experience. You can get the Zimbra Email Server Hosting from NetForChoice at the best price. For more consultation, you can click on the below-mentioned button.
Zimbra 5.0 integrated with a feature named Briefcase. It can be used as a document management system –
Save or upload files to your Zimbra account to make them accessible anytime.
You can share files with the team for collaboration.
Once can create Zimbra documents without using any other word processing application.
As well, Zimbra offers two-way sync to multiple mobile devices. It effortlessly synchronizes mail, contacts, and calendar items with an open-source email client such as Thunderbird, Evolution as well as with proprietary clients such as Microsoft Outlook.
How Do I Choose?
Companies should choose software that meets their goals. Moreover, there are some criteria that you can use while choosing the service for your team.
1. Go with multiple features – It is advised to look for feature-rich mail service. So it can be used in many different ways.
2. Look for ease – Always keep an eye for a clean interface that displays all the options on the dashboard and simple navigation instead of a cascading one.
3. Always check the privacy options – The collaboration suite must have good privacy features. So no insider or outsider can breach the sensitive information. It is must look at privacy feature before you choose a service, importantly, for those who deal with sensitive and critical projects.
4. Go with Cloud – It is good if you implement the latest technology in the organization. All the above-mentioned suites are cloud-based which facilitates multiple advantages, such as reduce the headache of software version control. All the information is stored online and can be accessed from any corner of the globe regardless of time.
5. Ask for Integration – It is preferred to ask for integration as one software can't do all the things. Compatibility is also important.
In the end, we would like to conclude that if you are looking for an Agorum Core alternative and achieve the same functionality yet improved one, then go with the Zimbra Collaboration. It offers a Document sharing feature in the form of Briefcase and works as an intelligent mail client & server too.
Rest decision is yours.
If you need any consultation for the mail server, then feel free to call us at – 91-9887280808 or fill the Query Form.