Mailing Solution
Must Try Ipswitch iMail Server Alternatives for Your Organization's Needs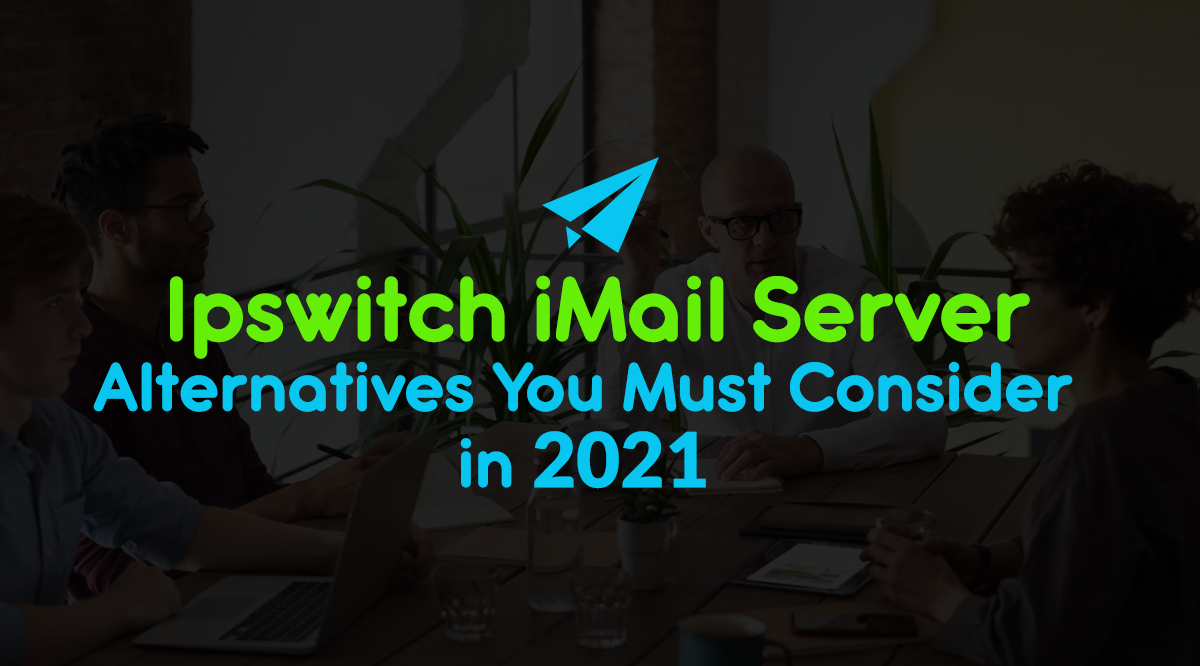 Hello Everyone!
If you are reading this blog, you must be searching for iMail alternatives or need to style your email to be easy to read.
Do not worry!
You will find this write-up helpful later on.
iMail server or Ipswitch iMail Server is a windows-based email server that offers complete messaging solution and support SMTP, POP, IMAP, LDAP, and List server. It is designed explicitly for small-to-medium-sized businesses.
Some organizations may become bored with Ipswitch iMail Server and looking for a more advanced option; then, it is recommended to go with its Microsoft alternative to iMail – Microsoft Exchange Server.
Wait, Story is not complete yet.
The money is the actual concern for you, and you don't want to compromise with the mail server productivity. We have an incredible choice free and open-source alternative to the iMail server for you – Zimbra Collaboration Software.
Let's understand Zimbra in detail.
Why Zimbra is Best Free Open-source Alternative to iMail
There are multiple features that the Zimbra mail server possesses, which makes it the excellent Ipswitch iMail free alternative globally. It comes in two variants – Open Source & Network Edition. To get the in-depth difference between these two, look at the post – Difference between Zimbra Open-Source & Zimbra Network Edition.
Just step into the future by introducing technological breakthroughs. Let's understand each of the Zimbra features in detail.
Benefit of Professional Business Email
It is one of the most important factors because if you are using a free email service, your audience keeps wondering who you are, and the majority of these emails dump into the Trash folder.

Zimbra offers a professional business email address that differentiates you from spammers and reflects authenticity and credibility. And customers are likely to respond to your messages if you use a business email rather than a free one.
Calendar To Manage Meetings
Another remarkable feature of Zimbra is the integrated shared calendar to manage all your significant appointments. One can easily create a calendar and shared it with the team. You can create different calendars per user. Further, you can subscribe to an external calendar in .ics format.
Best Alternative of All Mail Server
The Zimbra is a versatile mail server and considered one of the best alternatives of all email servers.
Zimbra Connect
The "Zimbra connect" is a feature that comes in the Zimbra network edition only. It provides options like Group Chat, Group, channel video call, screen, and file sharing.
Connect with Mac & MS Outlook
In such instances, the client uses an enterprise email client such as Outlook on the Mac platform. In this case, Zimbra facilitates Exchange web services that let you connect the Zimbra mailboxes with the Mac Outlook client.

Further, if any user uses Outlook on the Windows platform, then Zimbra offers a MAPI Connector. It enables users to view their complete Zimbra mailbox right in the Outlook mail client.
Unlimited Storage Space
If you take Zimbra's hosting from NetForChoice, you don't have to pay for the per-user account. Instead, you can pay for the storage disk, which you can scale up in the future as your business grows. Afterward, you can create multiple users of different storage. Hence there is no restriction on user creation.
Affordable
As we said earlier, Zimbra plays smartly on price. It is one of the email server platforms that always with the cost-effective price race. By paying a reasonable server storage fee, you can take advantage of unlimited user creation, email access at any time regardless of device.
But Wait, There's More
In this write-up, we've only touched the bare outlines of what your small business can do with the Zimbra Collaboration Suite. There a lot more Zimbra features and options available, from self-organizing mailboxes to freedom of client choice. Zimbra is a robust, cost-effective, and adaptable mail solution for your small business, and you can get an enormous amount out of it. Above all, its open source is available and cheap to use.

If all the mentioned iMail mail server alternatives excite you to implement the Zimbra for your business, please contact us at 0120-4578842 / +91- 9887280808 or schedule a meeting with us by filling this – Query Form and get the best-managed Zimbra hosting with no complicated setup.