Mailing Solution
Top 5 iRedMail Alternatives Your Email Will Love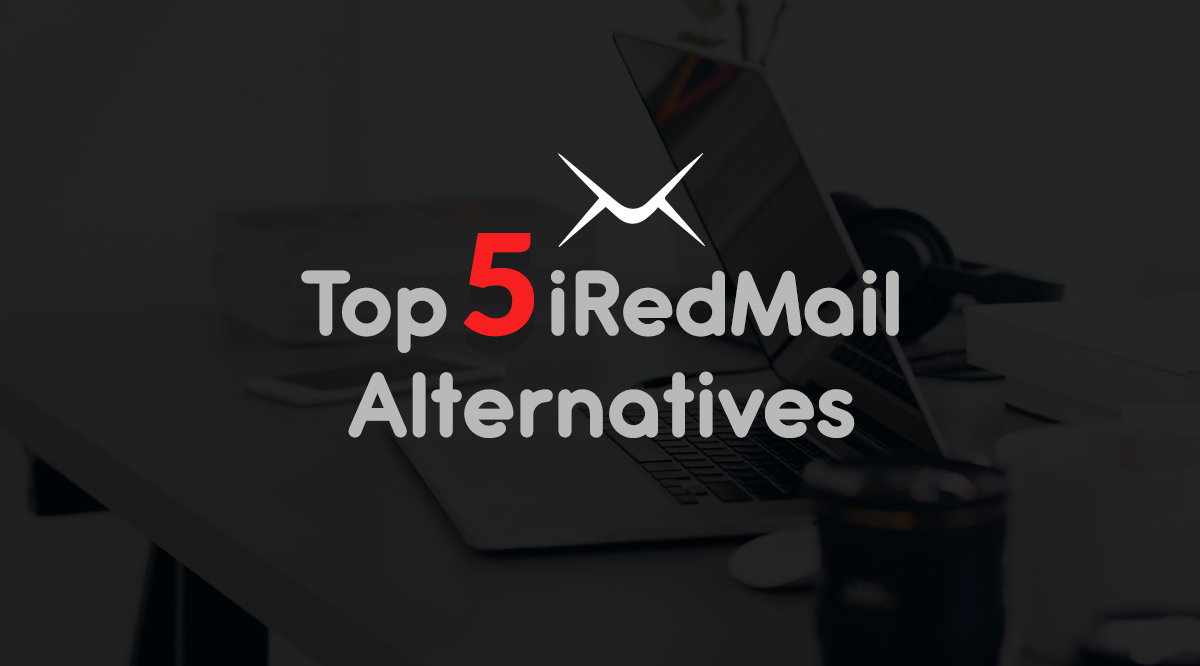 Many companies use email servers like iRedmail for their email communication. In fact number of small businesses or startups are looking for an open-source alternative to iRedMail. But the hassle is how to choose the best iRedMail Server alternatives? We've got you covered.
iRedMail has a prominent name in the domain of free, open-source, full-featured mail server. It allows you to host your mail server at no cost.
The great news is that iRedMail is not your only option in the world. Many companies have made impeccable and significant development and created productivity applications that facilitate spreadsheets, email client, presentation, real-time communication, group chat, and much more, some of which intensely challenge iRedMail Server.
It is no exaggeration to say that open-source alternatives of iRedMail rule the world of mail servers. If you are looking to avoid the hardware costs without losing the ability to work with professional collaboration tools crucial to your business, these solutions could be for you. Here are our recommendations for the top 5 iRedMail alternatives.
Best 5 iRedMail Server Alternatives You Must Take into Account
Let's see what mail server options are available. The list of alternatives comprises a free, open-source, and paid SaaS service, which offers the latest applications that fulfill the business requirements of these days. We started with the open-source option.
1. Zimbra Collaboration Suite – Open Source iRedMail Alternative
It is the best free, open-source email software used by small, mid, and large businesses.
It comprises email server and client components.
Offers modules like Email Server, Task Management System, Shared Calendar, Briefcase, File Sync and Share, Filter, Anti-spam.
Zimbra can run on all prominent operating systems such as macOS, Linux, Windows.
Zimbra mobile app makes it possible to access mail on a mobile device.
Zimbra consider as the Best Zoho Alternative, Kerio Connect Open-source Alternative, Axigen Mail Server Alternative, Zarafa Alternative, Open-Xchange Alternative, Office 365 Alternative, Xeams Alternative, G Suite Alternative, Horde Groupware Alternative, Icewarp Alternative, Qmail Alternative, Agorum Core Competitor, Apache James Alternative, MDaemon Alternative, iMail Server Alternative, HCL Notes Alternative & Exchange Server Alternative email solution.
To get the best Zimbra Mail Server hosting, connect with NetForChoice. It is one of the trusted Zimbra hosting provider in India. Our affordable Zimbra Mail Server packages can help you save money on hardware and software costs. As a result, it lowers the company's TCO.
2. Microsoft 365 or Office 365 – SaaS-Based iRedMail Alternative
Microsoft 365 is an online suite of intelligent apps and delivers as a SaaS model. There are a plethora of reasons to choose Microsoft 365 as an alternative to iRedMail.
The best part is the all-time availability of the Office 365 application such as Outlook, Office Apps, Team Collaboration tool, and more.
You can access any Office 365 application from any location in the presence of an internet connection. It helps you to start work in one place and finish anywhere else you can connect.
One can install all Office applications on the computer through a licensed version.
It offers real-time collaboration and saves each version automatically, which helps you to revert to older versions with ease.
It helps you to collaborate with people outside your organization while having firm control over data security.
Office 365 comes with its built-in antivirus / anti-malware that scans your email messages, documents, and applications to protect your corporate network.
Easy to manage admin panel to allow you to keep all your applications and administration organized.
Office 365 is a big money saver that is an immense advantage of having it. Instead of spending thousands on hardware, OS licensing, application licensing, etc. You need to pay a fair amount per user and access all the 365 services.
Here, we have listed some standard features of Microsoft 365 to businesses. To get more information about Office 365 Email Hosting, connect with NetForChoice executive. We offer the Microsoft 365 plans at a lower price than the actual cost with fully managed support.
3. Google Workspace or G Suite
Like Microsoft 365, Google Workspace is a business collaboration SaaS-based application. It was previously named G Suite. It is recommended to those organizations who are needing email hosting and a productivity suite for their business.
It includes Gmail, Google Calendar, G Drive, Google Docs & Sheets, Keep, Meet, Slides, Site Management, Vault, and many other beneficial services.
G Suite had 6 million paying businesses and 120 million G Suite for Education users till April 2020.
Google Workspace has four different plans – Business Starter , Business Standard , Business Plus , and Enterprise.
The Business Plus plan comprises eDiscovery, retention, Attendance tracking, 5 TB Cloud storage, Vault, Advanced endpoint management.
The Google Workspace Enterprise plan includes all the Business plan features along with S/MIME encryption, Noise cancellation, In-domain live streaming, Unlimited storage, DLP, Enterprise endpoint management, Support.
4. Kolab Now (formerly known as MyKolab)
Kolab Now is a free, open-source software offering web-based email and groupware service.
Run by Kolab Systems AG.
Kolab Now offers server-side encryption. It offers two types of accounts: Individual account & Group Manager account.
Facility of ActiveSync option to synchronize emails, contacts, events, and tasks from Kolab Now to a mobile device (Android, iPhone, BlackBerry Z10). In addition, one can CalDAV and CardDAV capable clients to synchronize data.
The Kolab client support Linux, Windows, and macOS. Offers server-side email filtering to protect the mailbox.
5. Kopano
Kopano is an open-source groupware application suite.
Kopano offers a fantastic office collaboration suite. Kopano is the renamed Zarafa Collaboration Platform.
The open-source collaboration tools include Email, Mattermost chat, Calendaring, Email Encryption, Video Meetings, Document collaboration, file storage service, and more.
It is faster and requires less maintenance & hardware resources. As well as, it needs lower investments like iRedMail.
Kopano would be the best free alternative to iRedMail Server.
Which iRedMail Alternatives Should You Go For?
It is the end of our article. You can see that we've presented these iRedMail alternatives in descending order of convenience; the ones at the list of the top are feature-rich and widely supported, and the ones at the bottom are less feature-rich.

See the list of the best alternatives to iRedMail Server and let us know which alternative can pose a serious challenge to iRedMail. If you need any consultation regarding email hosting, call us at – 0120-4578842 / +91-9887280808 or fill the form with your required details for the free consultation.