Informative
,
Mailing Solution
Comparison of Best Open Source Email Server Platform | Windows & Linux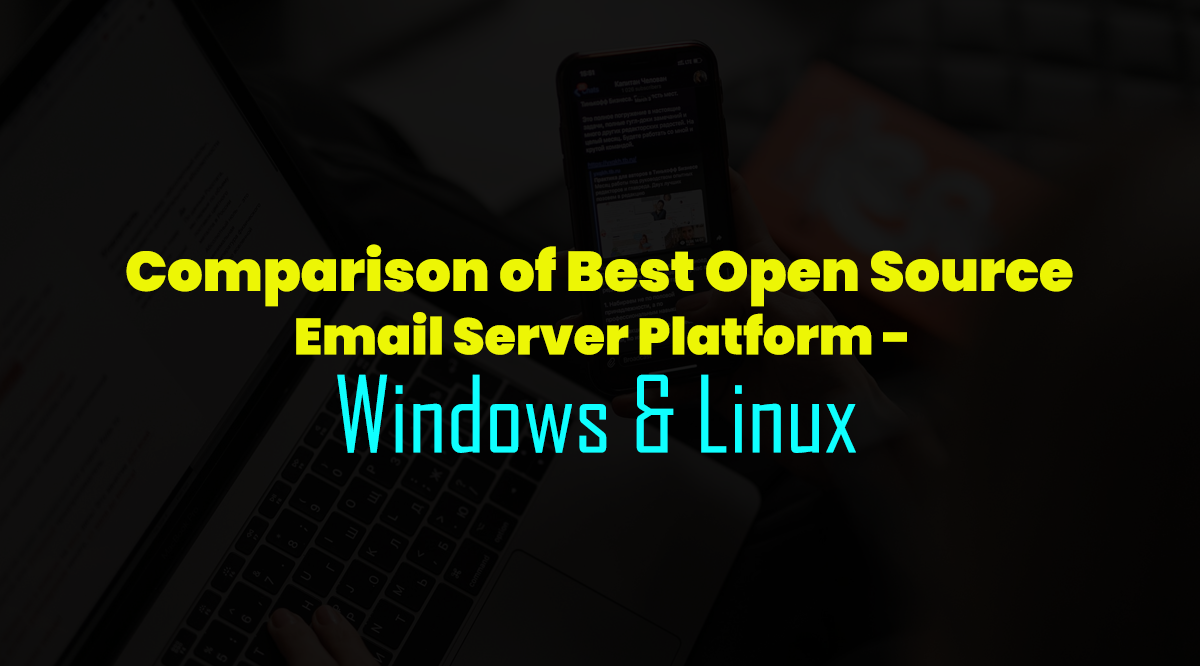 Sandeep Yadav
| Modified: September 19th, 2022 ~ 8 Minutes Reading
If you want an answer to the free open source email server, then your search will stop here. This blog gives you details about the best 11 open source email server software for Windows & Linux.
With a click of the 'Send' button, you can send an email from one point to another in a second. But have you ever think about how it has to be done?
The answer is straightforward; it is done with the help of a Mail Server, also known as an Email server.
So, how mail server works?
Long story in short, when users click on the Send button via mail client. The mail server works like a post office that categorized all the addresses and sent the right mail to the designated place.
And if we analyzed the mail servers' discipline, there are many open source email servers with outstanding potentials in the past few years.
Today in this blog, we will discuss some of the best Open Source Email Server software that you can go for it. As well as, the questions that are trending on the internet related to open source email software;
List of Open-source email servers with webmail.
List of best Open-source email servers for windows.
List of free Open-source email servers for Linux.
List of Open-source email software support ActiveSync.
The people who don't about What is Open Source?
So the term open source means something people can modify and share because it is designed and develop for publicly accessible.
Let's dive into the comparison of the top open-source webmail server.
#11 Open Source Secure Email Server Platform
Here we have listed the popular email server which peaks the open-source market.
ZIMBRA
OPEN – XCHANGE
HORDE
MODOBOA
SQUIRRELMAIL
KOLAB
ZENTYAL
ZARAFA
APACHE JAMES
SENDMAIL
hMAIL
#Server 1: Open Source Zimbra Mail Server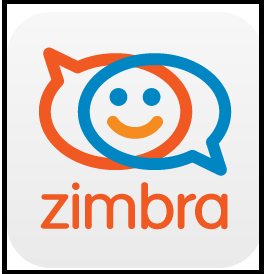 While searching for the best free open source email server, you will come across with name – Zimbra Collaboration Suite. It is one of the most popular mail servers because;
Ask for Zimbra Server Ask From Experts About Zimbra
1. Being an open-source server, all the documentation and innovation has been created and tested by their open source community.
2. Enterprise-compatible email server and client solution.
3. Facilitates features like Task Management System, Document Management System, Calendar Management System, Search Option that provides an ease to search all core applications.
4. It is cross-platform and supports all the major Operating Systems.
5. Also known as the most secure open-source email server as it has integrated antivirus malware protection.
6. Zimbra is available in two modes – one offers an open-source, and the second is a commercially supported version. You can check the comparison between these in this write-up – Difference Between Zimbra Open Source & Network Edition.
7. Zimbra is considered as the Best Zoho Alternative , Open-Xchange Alternative , Xeams Alternative , G Suite Alternative , Horde Groupware Alternative , Lotus Notes Database Alternative, Apache James Alternative, iMail Server Alternative, mDaemon Alternative, iRedMail Alternatives, hMail Server Alternative, Amazon WorkMail Alternative, Qmail Alternative, kerio Connect Alternative, Axigen Mail Server Alternative, Zarafa Alternative, Icewarp Alternative , Agorum Core Competitor & Exchange Server Alternative email solution.
If you are looking for Zimbra open-source hosting, then NetForChoice is the best place for you. We are the leading Tier-4 Data center Company in India. Our impeccable, flexible Zimbra Linux Mail Server is efficient and provides a secure & smooth email communication Flow.
#Server 2: Open – Xchange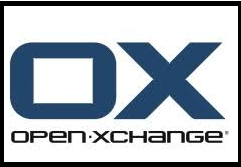 Open – Xchange is a feature-rich email server that is available in two different variants. First, the subscription-based paid version, and the second one is the free community version.
This mail server has features like Open – Xchange app suite, Data Center, OX data, inbuilt privacy, and security options. In addition, it has a customizable dashboard that gives users an interactive UI. OX open-source email server is available for both Android and iOS.
# Server 3: Horde Webmail Server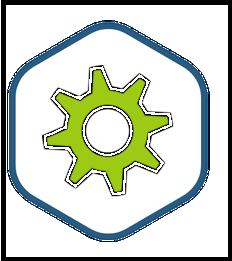 It is a free open source enterprise-level, browser-based communication suite. With the help of this open-source email server, users can easily send, read, and organize emails message also manage and share calendars, contacts, and notes beyond their network.
Being an open-source free email server, it provides various features such as IMAP and POP3 webmail client, Messages Filter, Spell check, built-in Attachment viewer, Graphical emoticons, and the option to download attachments in a ZIP file, and many others.
#Server 4: Modoboa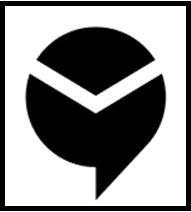 In the lineup of the open-source email servers, Modoboa is a well-known name. However, it is coming for a Linux platform with additional features such as built-in monitoring, administrator panel, built-in calendar, along with standard protocols like DKIM or DMARC.
Modoboa is designed and developed in Python with the help of Django, jQuery, and Bootstrap framework. It also offers SSL and TLS certificates for safe and secure email service.
#Server 5: SquirrelMail Server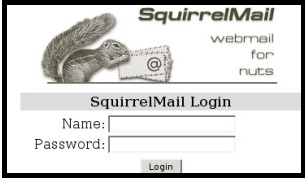 It is also an open-source web-based email client and proxy server for the IMAP protocol.
The best part about Squirrel Mail is that it has very few requirements and is easy to configure. Therefore, it is best for small-sized organizations that are interested in an email server.
It comes with all the features that any users want in any email client, including strong MIME support, contacts, and folder manipulation.
#Server 6: Kolab

It is a free & open-source Groupware suite. It comprises the Server and Client components.
The Kolab Client includes KDE PIM-Suite Kontact, Roundcube web frontend, Mozilla Thunderbird, and Mozilla Lightning with SyncKolab extension and Microsoft Outlook with proprietary Kolab-Connector Plugins.
It uses IMAP protocol for email messages, contact, and calendar entries.
#Server 7: Zentyal

An open-source email and groupware solution created on the foundation of Ubuntu Linux.
Supported Email & Groupware protocols – ActiveSync, SMTP, POP, IMAP, CalDAV, CardDAV, and Active Directory.
– It is available in two variants;
Zentyal Server for SMBs
Zentyal Cloud for Hosting Providers.
Offer compatibility with Microsoft Exchange Server, support for MS Outlook 2007, 2010, inbuilt Antivirus and Antispam, and much more.
#Server 8: Zarafa
 An open-source groupware application. It provided email storage on the server's side and facilitated the Ajax-based mail client WebAccess and an HTML5-based WebApp.
The SOAP technology is used to communicate between the email server and the client.
Kopano has replaced Zarafa.
#Server 9: Apache James

Apache James is also known as Java Apache Mail Enterprise Server.
It is an open-source SMTP & POP3 mail transfer agent and purely NNTP news server written in JAVA.
#Server 10: Sendmail

A well-known free and open-source software, engineered for the internetwork email routing.

Support SMTP protocol. It is available in the form of free software and proprietary software.
The stable release of Sendmail is 8.16.1 and supports Cross-platform.
#Server 11: hMail

A free email server for Windows platform developed by Martin Knafve.

Support IMAP, POP3, and SMTP email protocols. The email messages are stored in the MIME format on a raw disk.
Facilitate features like multiple-domain support, aliases, basic mailing lists, built-in SpamAssassin Integration, SquirrelMail & Roundcube for webmail.
Open Source Email Server with Webmail
It is the best thing when the mail server also has its client. Numerous open-source email servers facilitates webmail. The most common are listed in the table.
| Open Source Mail Server | Webmail Support |
| --- | --- |
| Zarafa | Yes |
| Zimbra | Yes |
| Zentyal | Yes |
| Open-Xchange | Yes |
| Agorum Core | Yes |
| Citadel | Yes |
| Courier Mail Server | Yes |
| hMail Server | Yes |
| Kolab | Yes |
Table 1.1 – List of Open-Source Mail Server With Webmail
Open Source ActiveSync Mail Server
Before getting the list, first, have a brief about ActiveSync and Z-Push protocol.
What is Active Sync?
– A mobile data synchronization app engineered by Microsoft.
– Enables a mobile device (PDA , Windows mobile, Windows CE, BlackBerry, iPhone, Palm OS, Symbian platforms) to be synchronized with either a computer system or a server running a compatible product.
What is Z-Push?
– Z-push is an open-source application.
– Develop to synchronize ActiveSync compatible devices such as mobile phones tablets, and Microsoft Outlook 2013.
| Open Source Mail Software | ActiveSync / z-Push Support |
| --- | --- |
| Axigen [Free Mail Server Available] | ActiveSync |
| Kolab | ActiveSync |
| Open-Xchange | ActiveSync |
| Zentyal | ActiveSync |
| Zimbra | ActiveSync |
| Zarafa | z-push |
| Kopano | z-push |
Table 1.2 – Open Source Email Servers Support ActiveSync / z-Push List
Final Say on Open Source Email Server
If you seek the most secure open-source email server for your organization, this blog will help you in various ways. Here we have discussed the best 11 open source email servers for Windows & Linux platforms and their features. In addition, the list of open-source email clients and open source email server support ActiveSync are also mentioned for a clear view. So read this blog thoroughly before choosing any open-source mail server. Moreover, if you are still confused about the email server and client, send your questions to us. Our expert will reply as earliest as possible – Query Form.